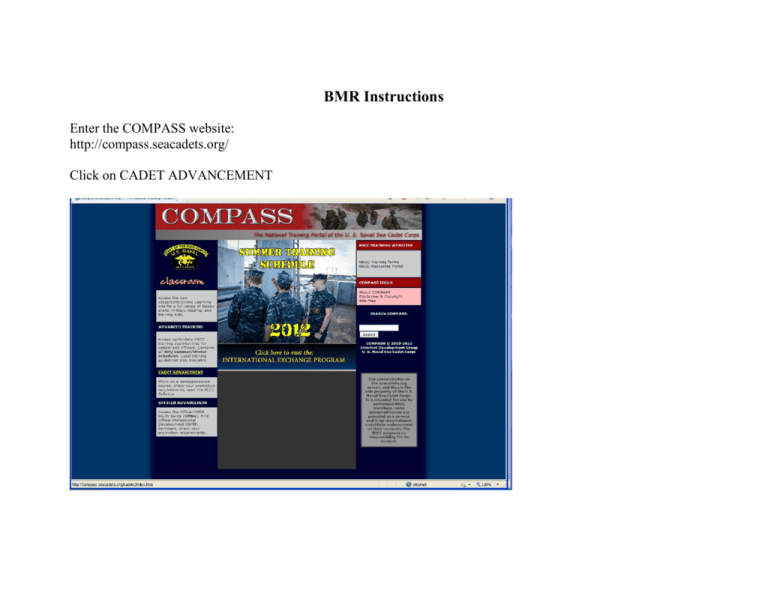 BMR Instructions
Enter the COMPASS website:
http://compass.seacadets.org/
Click on CADET ADVANCEMENT
Then click on BASIC MILITARY REQUIREMENTS
This opens the BMR page
Then click on Assignment 1 and print it. The assignment tells you what chapters is covers
Now that you have the Assignment printed OPEN Chapter 1
As you read through Chapter 1 you can answer the questions as you go.
After you have finished the Chapter and Assignment transfer your answers to bubble sheet make copies from the
one in the Parents Guide.
Once you have completed the Answer sheet forward it to Ens. D. Kiser for grading.