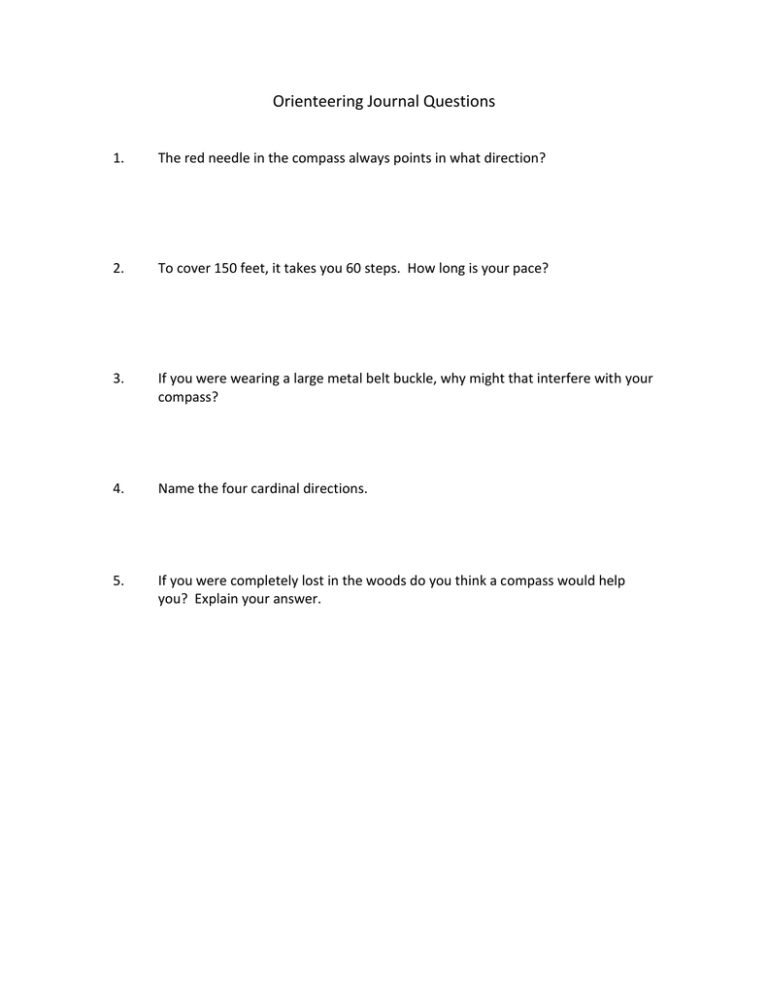 Orienteering Journal Questions
1.
The red needle in the compass always points in what direction?
2.
To cover 150 feet, it takes you 60 steps. How long is your pace?
3.
If you were wearing a large metal belt buckle, why might that interfere with your
compass?
4.
Name the four cardinal directions.
5.
If you were completely lost in the woods do you think a compass would help
you? Explain your answer.