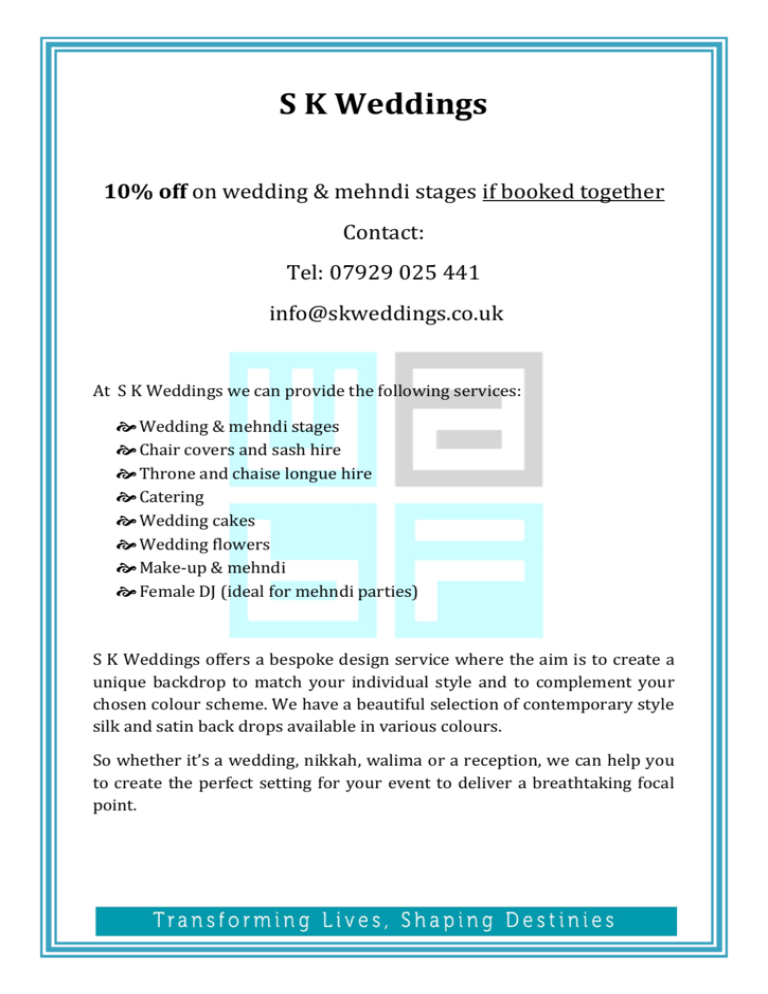 S K Weddings
10% off on wedding & mehndi stages if booked together
Contact:
Tel: 07929 025 441
info@skweddings.co.uk
At S K Weddings we can provide the following services:
 Wedding & mehndi stages
 Chair covers and sash hire
 Throne and chaise longue hire
 Catering
 Wedding cakes
 Wedding flowers
 Make-up & mehndi
 Female DJ (ideal for mehndi parties)
S K Weddings offers a bespoke design service where the aim is to create a
unique backdrop to match your individual style and to complement your
chosen colour scheme. We have a beautiful selection of contemporary style
silk and satin back drops available in various colours.
So whether it's a wedding, nikkah, walima or a reception, we can help you
to create the perfect setting for your event to deliver a breathtaking focal
point.