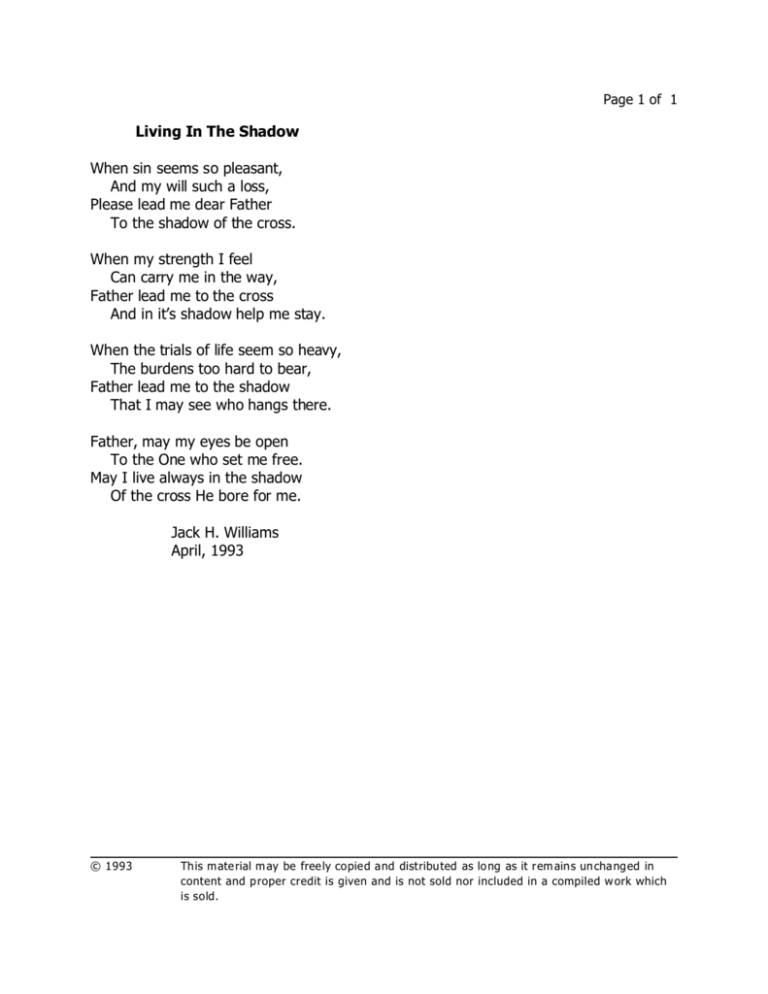 Page 1 of 1
Living In The Shadow
When sin seems so pleasant,
And my will such a loss,
Please lead me dear Father
To the shadow of the cross.
When my strength I feel
Can carry me in the way,
Father lead me to the cross
And in it's shadow help me stay.
When the trials of life seem so heavy,
The burdens too hard to bear,
Father lead me to the shadow
That I may see who hangs there.
Father, may my eyes be open
To the One who set me free.
May I live always in the shadow
Of the cross He bore for me.
Jack H. Williams
April, 1993
© 1993
This m ate rial m ay be free ly copied and distribu ted as long as it rem ains uncha nged in
content and p roper credit is given and is not sold nor included in a compiled w ork which
is sold.