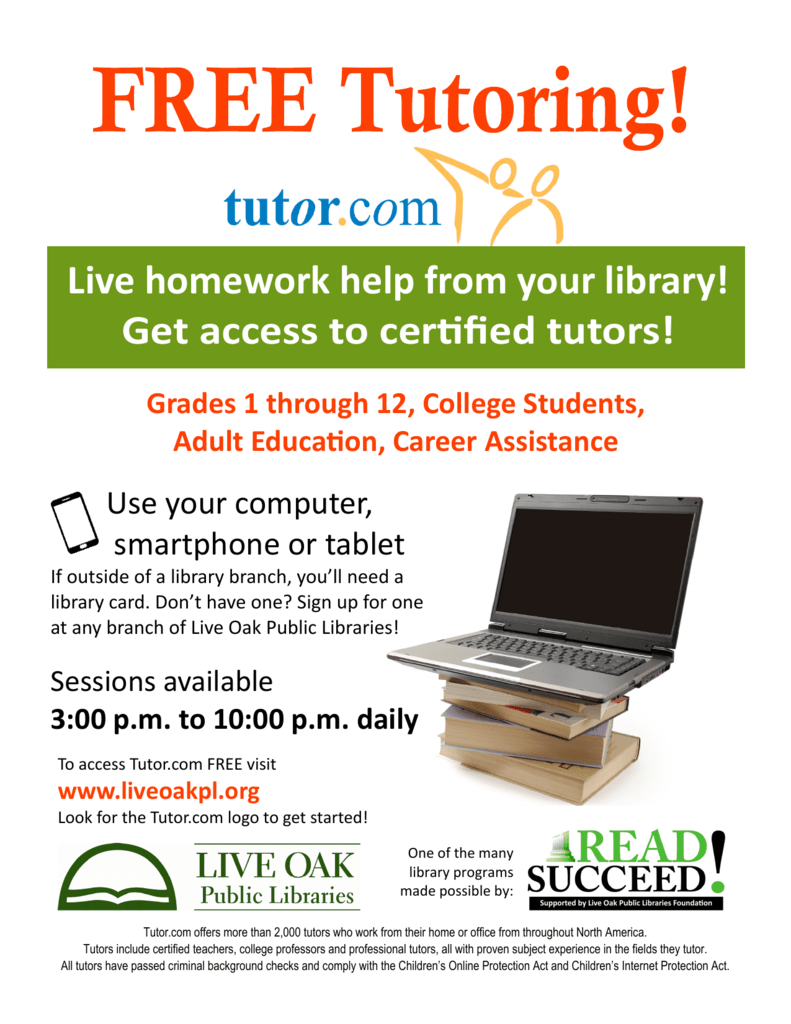 Live homework help from your library!
Get access to cerƟfied tutors!
Grades 1 through 12, College Students,
Adult EducaƟon, Career Assistance
Use your computer,
smartphone or tablet
If outside of a library branch, you'll need a
library card. Don't have one? Sign up for one
at any branch of Live Oak Public Libraries!
Sessions available
3:00 p.m. to 10:00 p.m. daily
To access Tutor.com FREE visit
www.liveoakpl.org
Look for the Tutor.com logo to get started!
One of the many
library programs
made possible by:
Tutor.com offers more than 2,000 tutors who work from their home or office from throughout North America.
Tutors include certified teachers, college professors and professional tutors, all with proven subject experience in the fields they tutor.
All tutors have passed criminal background checks and comply with the Children's Online Protection Act and Children's Internet Protection Act.