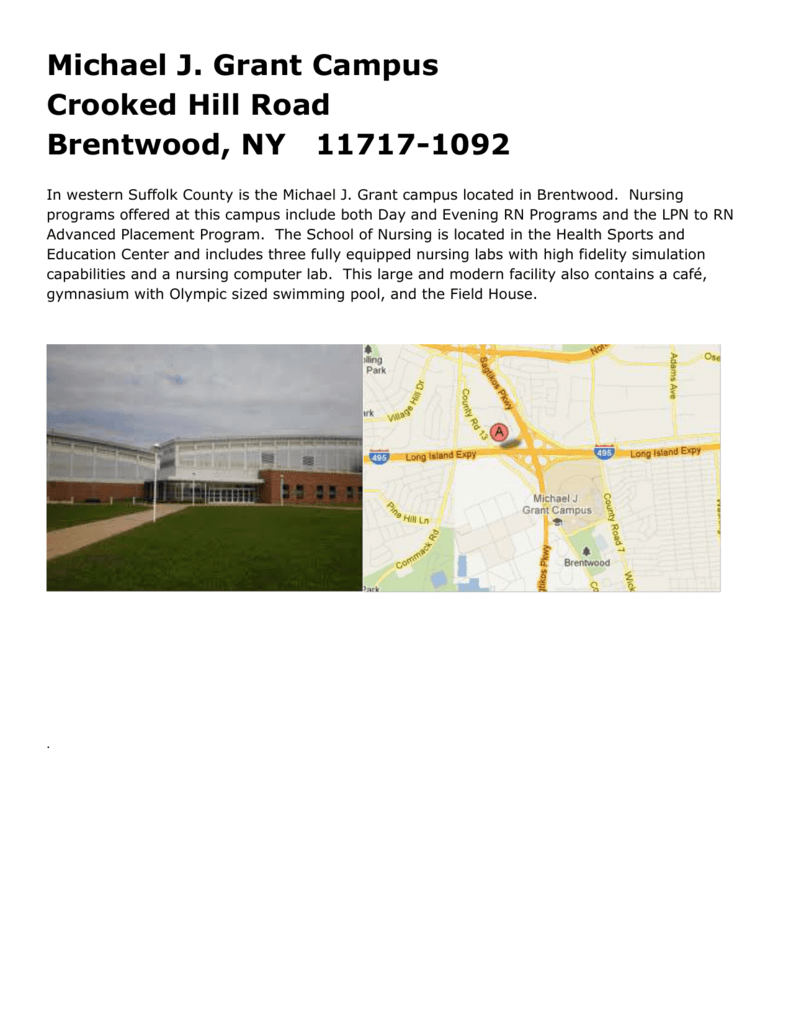 Michael J. Grant Campus
Crooked Hill Road
Brentwood, NY 11717-1092
In western Suffolk County is the Michael J. Grant campus located in Brentwood. Nursing
programs offered at this campus include both Day and Evening RN Programs and the LPN to RN
Advanced Placement Program. The School of Nursing is located in the Health Sports and
Education Center and includes three fully equipped nursing labs with high fidelity simulation
capabilities and a nursing computer lab. This large and modern facility also contains a café,
gymnasium with Olympic sized swimming pool, and the Field House.
.