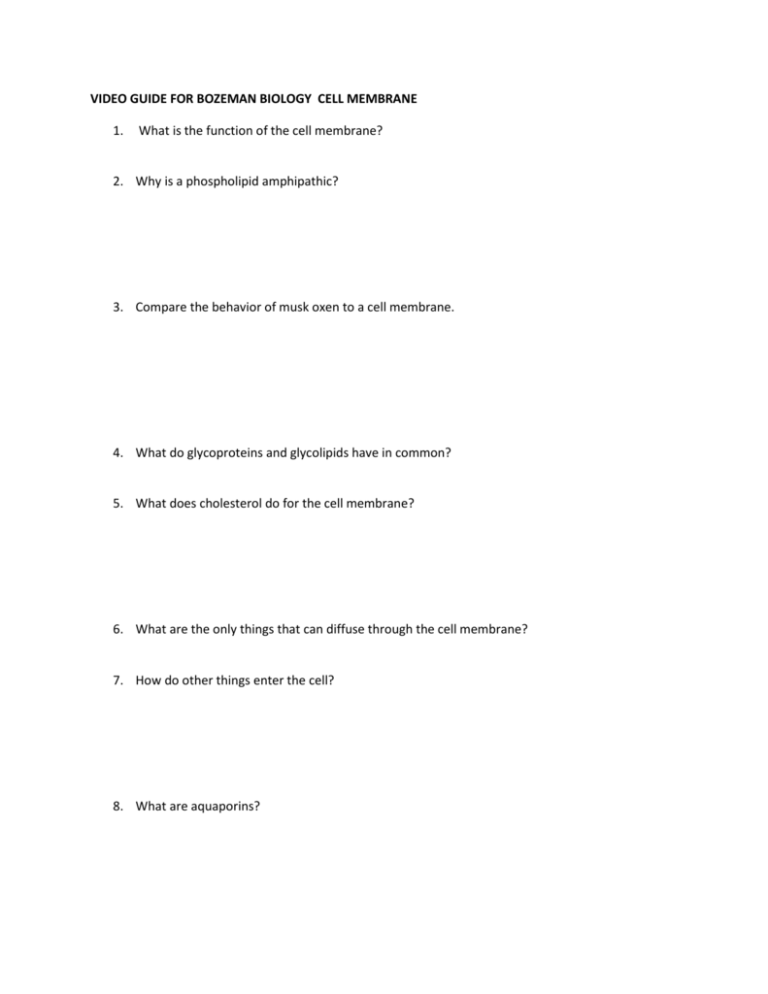 VIDEO GUIDE FOR BOZEMAN BIOLOGY CELL MEMBRANE
1.
What is the function of the cell membrane?
2. Why is a phospholipid amphipathic?
3. Compare the behavior of musk oxen to a cell membrane.
4. What do glycoproteins and glycolipids have in common?
5. What does cholesterol do for the cell membrane?
6. What are the only things that can diffuse through the cell membrane?
7. How do other things enter the cell?
8. What are aquaporins?