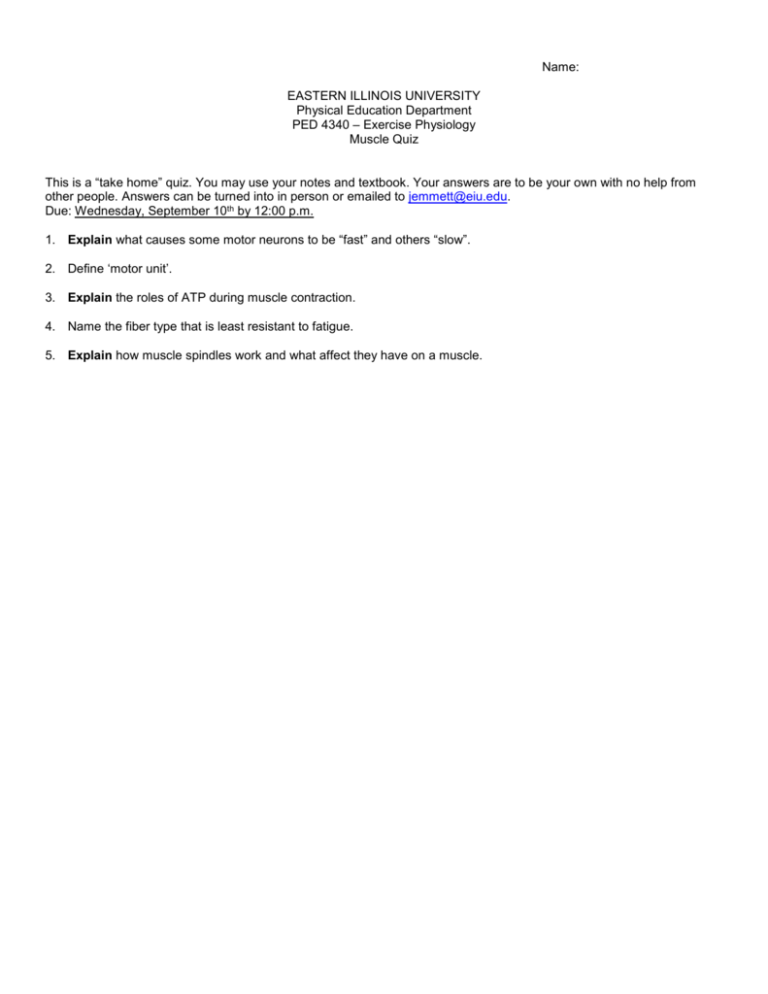 Name:
EASTERN ILLINOIS UNIVERSITY
Physical Education Department
PED 4340 – Exercise Physiology
Muscle Quiz
This is a "take home" quiz. You may use your notes and textbook. Your answers are to be your own with no help from
other people. Answers can be turned into in person or emailed to jemmett@eiu.edu.
Due: Wednesday, September 10th by 12:00 p.m.
1. Explain what causes some motor neurons to be "fast" and others "slow".
2. Define 'motor unit'.
3. Explain the roles of ATP during muscle contraction.
4. Name the fiber type that is least resistant to fatigue.
5. Explain how muscle spindles work and what affect they have on a muscle.