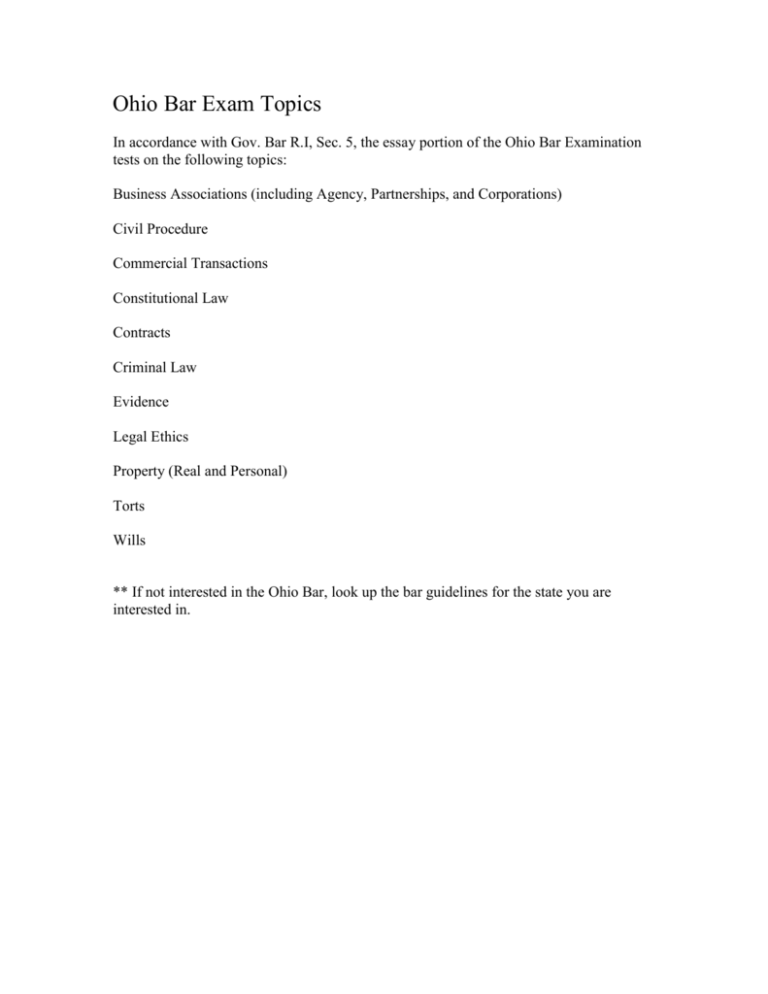 Ohio Bar Exam Topics
In accordance with Gov. Bar R.I, Sec. 5, the essay portion of the Ohio Bar Examination
tests on the following topics:
Business Associations (including Agency, Partnerships, and Corporations)
Civil Procedure
Commercial Transactions
Constitutional Law
Contracts
Criminal Law
Evidence
Legal Ethics
Property (Real and Personal)
Torts
Wills
** If not interested in the Ohio Bar, look up the bar guidelines for the state you are
interested in.