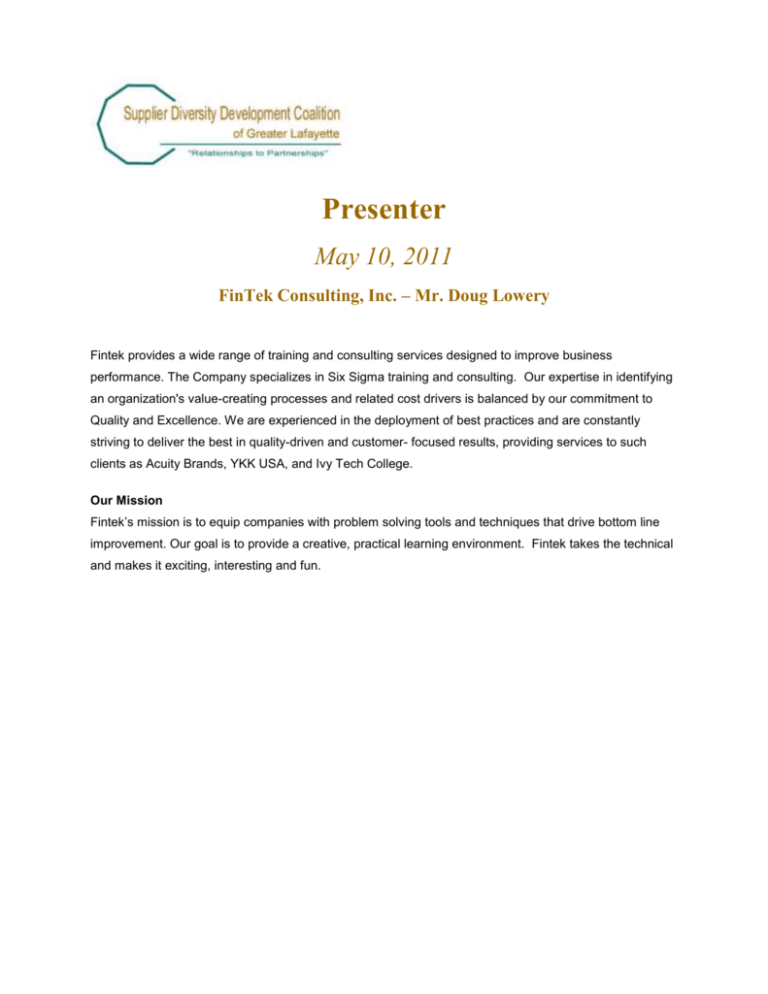 Presenter
May 10, 2011
FinTek Consulting, Inc. – Mr. Doug Lowery
Fintek provides a wide range of training and consulting services designed to improve business
performance. The Company specializes in Six Sigma training and consulting. Our expertise in identifying
an organization's value-creating processes and related cost drivers is balanced by our commitment to
Quality and Excellence. We are experienced in the deployment of best practices and are constantly
striving to deliver the best in quality-driven and customer- focused results, providing services to such
clients as Acuity Brands, YKK USA, and Ivy Tech College.
Our Mission
Fintek's mission is to equip companies with problem solving tools and techniques that drive bottom line
improvement. Our goal is to provide a creative, practical learning environment. Fintek takes the technical
and makes it exciting, interesting and fun.