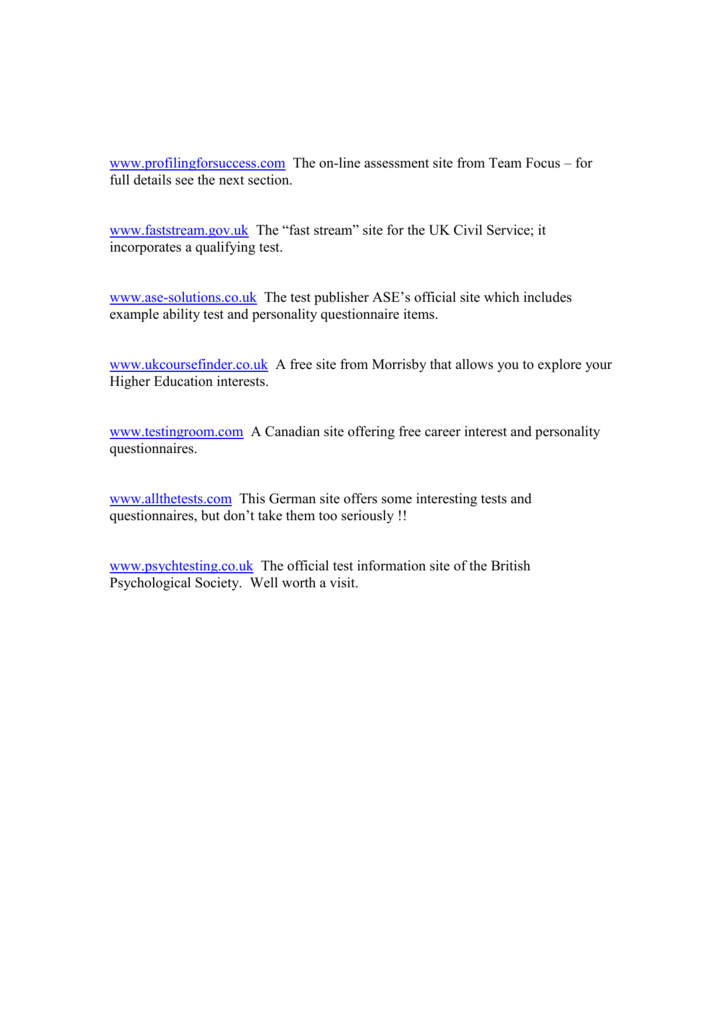 www.profilingforsuccess.com The on-line assessment site from Team Focus – for
full details see the next section.
www.faststream.gov.uk The "fast stream" site for the UK Civil Service; it
incorporates a qualifying test.
www.ase-solutions.co.uk The test publisher ASE's official site which includes
example ability test and personality questionnaire items.
www.ukcoursefinder.co.uk A free site from Morrisby that allows you to explore your
Higher Education interests.
www.testingroom.com A Canadian site offering free career interest and personality
questionnaires.
www.allthetests.com This German site offers some interesting tests and
questionnaires, but don't take them too seriously !!
www.psychtesting.co.uk The official test information site of the British
Psychological Society. Well worth a visit.