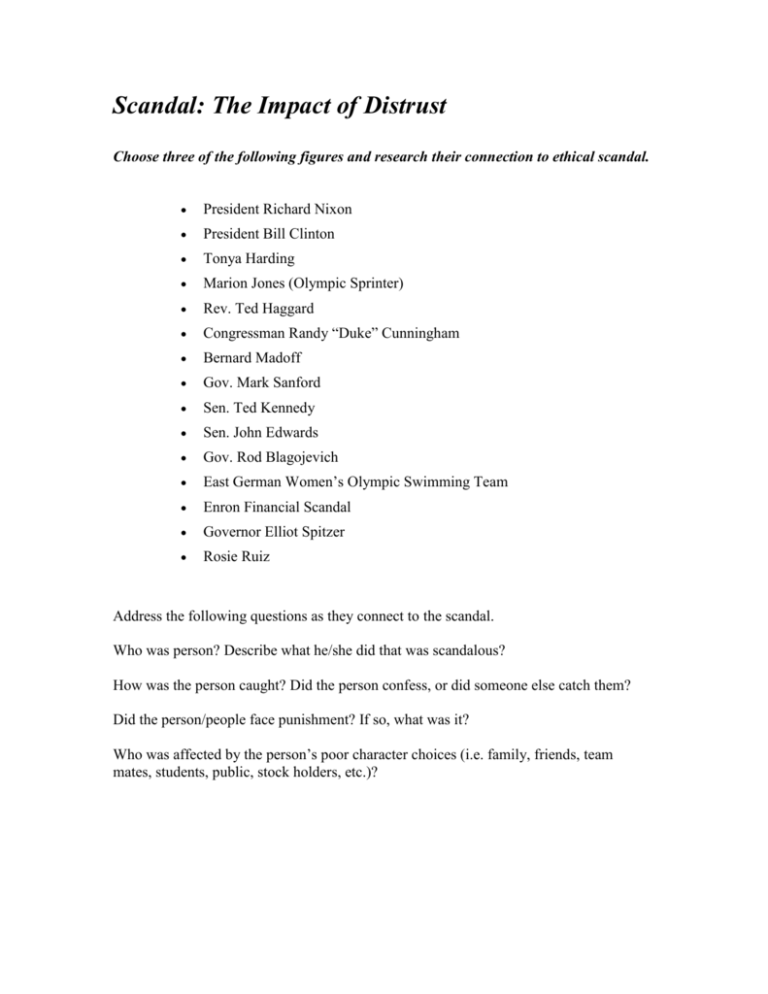 Scandal: The Impact of Distrust
Choose three of the following figures and research their connection to ethical scandal.

President Richard Nixon

President Bill Clinton

Tonya Harding

Marion Jones (Olympic Sprinter)

Rev. Ted Haggard

Congressman Randy "Duke" Cunningham

Bernard Madoff

Gov. Mark Sanford

Sen. Ted Kennedy

Sen. John Edwards

Gov. Rod Blagojevich

East German Women's Olympic Swimming Team

Enron Financial Scandal

Governor Elliot Spitzer

Rosie Ruiz
Address the following questions as they connect to the scandal.
Who was person? Describe what he/she did that was scandalous?
How was the person caught? Did the person confess, or did someone else catch them?
Did the person/people face punishment? If so, what was it?
Who was affected by the person's poor character choices (i.e. family, friends, team
mates, students, public, stock holders, etc.)?