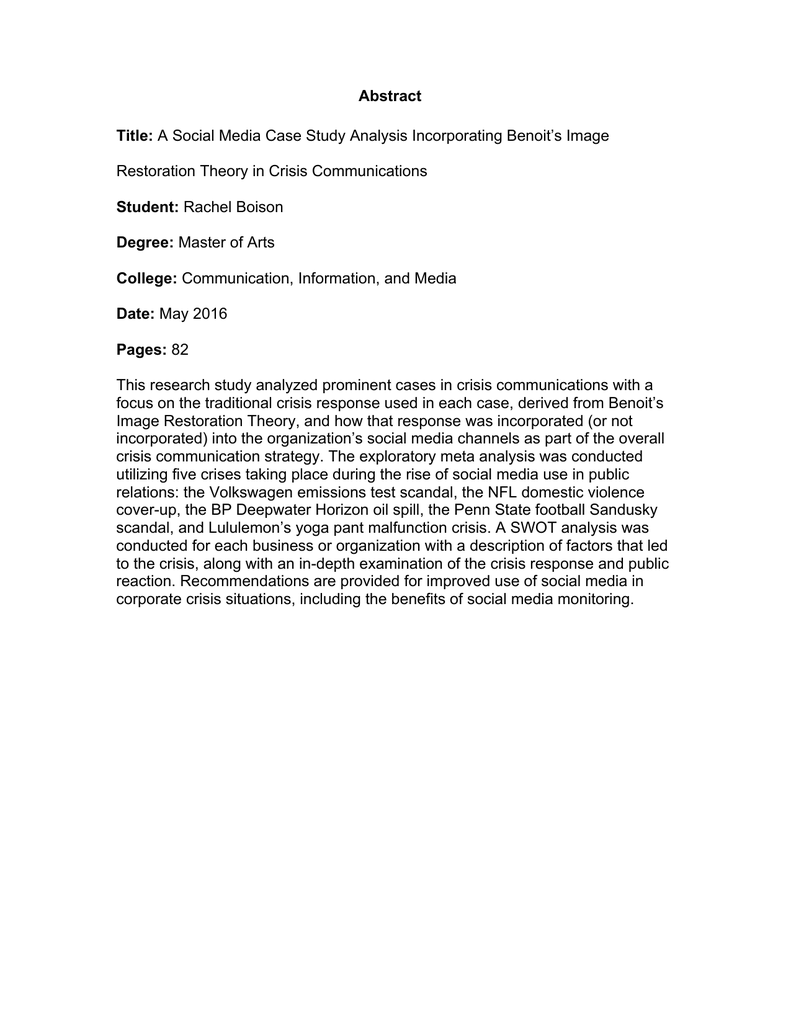 Abstract
Title: A Social Media Case Study Analysis Incorporating Benoit's Image
Restoration Theory in Crisis Communications
Student: Rachel Boison
Degree: Master of Arts
College: Communication, Information, and Media
Date: May 2016
Pages: 82
This research study analyzed prominent cases in crisis communications with a
focus on the traditional crisis response used in each case, derived from Benoit's
Image Restoration Theory, and how that response was incorporated (or not
incorporated) into the organization's social media channels as part of the overall
crisis communication strategy. The exploratory meta analysis was conducted
utilizing five crises taking place during the rise of social media use in public
relations: the Volkswagen emissions test scandal, the NFL domestic violence
cover-up, the BP Deepwater Horizon oil spill, the Penn State football Sandusky
scandal, and Lululemon's yoga pant malfunction crisis. A SWOT analysis was
conducted for each business or organization with a description of factors that led
to the crisis, along with an in-depth examination of the crisis response and public
reaction. Recommendations are provided for improved use of social media in
corporate crisis situations, including the benefits of social media monitoring.