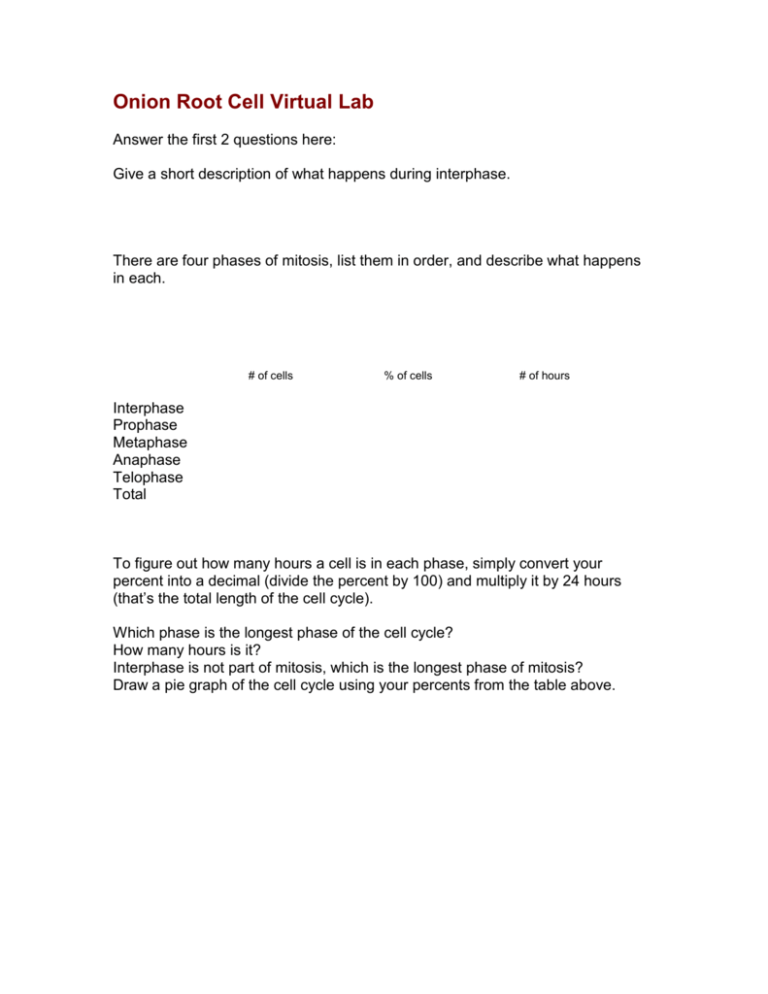 Onion Root Cell Virtual Lab
Answer the first 2 questions here:
Give a short description of what happens during interphase.
There are four phases of mitosis, list them in order, and describe what happens
in each.
# of cells
% of cells
# of hours
Interphase
Prophase
Metaphase
Anaphase
Telophase
Total
To figure out how many hours a cell is in each phase, simply convert your
percent into a decimal (divide the percent by 100) and multiply it by 24 hours
(that's the total length of the cell cycle).
Which phase is the longest phase of the cell cycle?
How many hours is it?
Interphase is not part of mitosis, which is the longest phase of mitosis?
Draw a pie graph of the cell cycle using your percents from the table above.