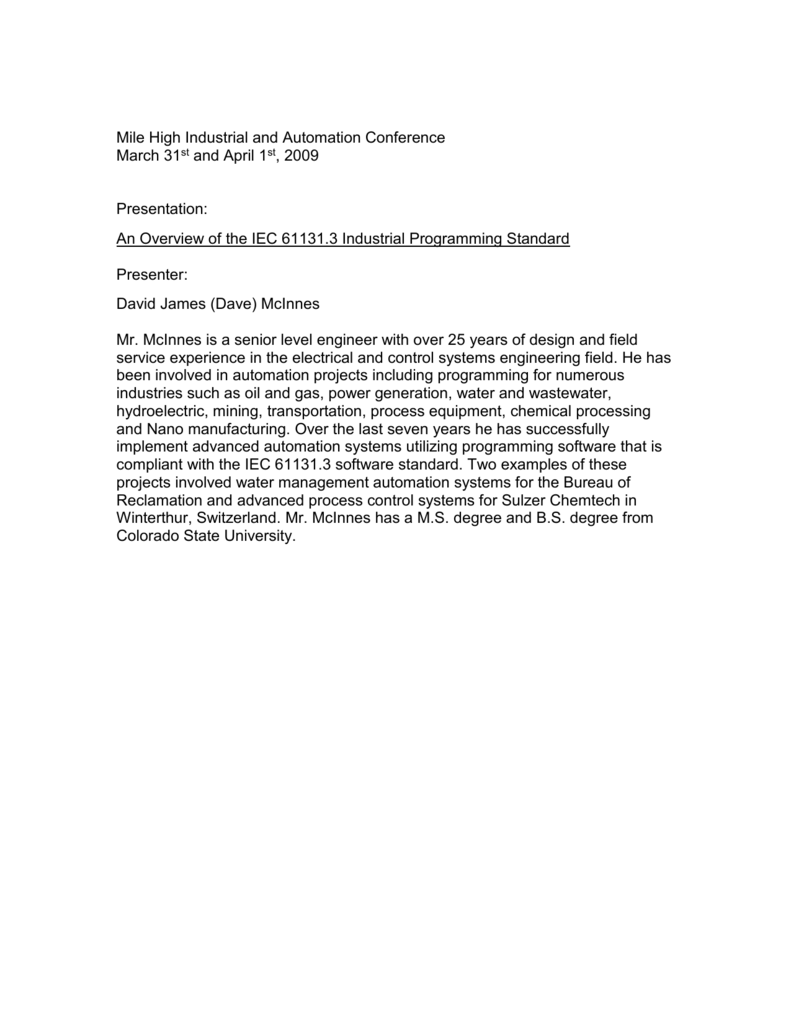 Mile High Industrial and Automation Conference
March 31st and April 1st, 2009
Presentation:
An Overview of the IEC 61131.3 Industrial Programming Standard
Presenter:
David James (Dave) McInnes
Mr. McInnes is a senior level engineer with over 25 years of design and field
service experience in the electrical and control systems engineering field. He has
been involved in automation projects including programming for numerous
industries such as oil and gas, power generation, water and wastewater,
hydroelectric, mining, transportation, process equipment, chemical processing
and Nano manufacturing. Over the last seven years he has successfully
implement advanced automation systems utilizing programming software that is
compliant with the IEC 61131.3 software standard. Two examples of these
projects involved water management automation systems for the Bureau of
Reclamation and advanced process control systems for Sulzer Chemtech in
Winterthur, Switzerland. Mr. McInnes has a M.S. degree and B.S. degree from
Colorado State University.