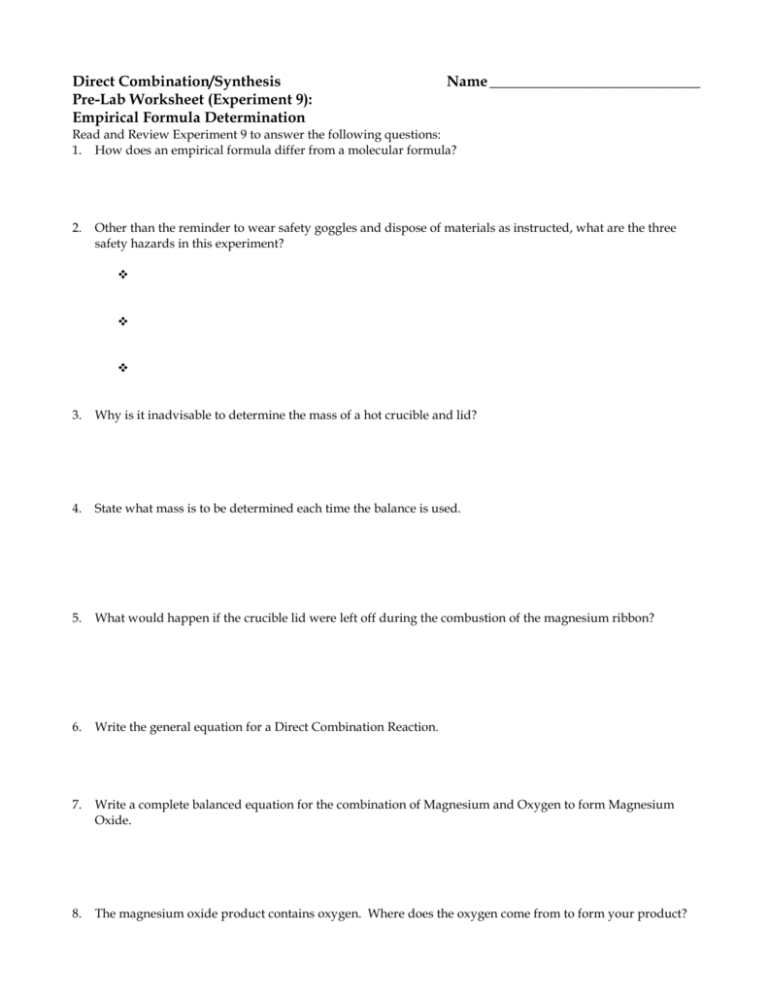 Direct Combination/Synthesis
Pre-Lab Worksheet (Experiment 9):
Empirical Formula Determination
Name ____________________________
Read and Review Experiment 9 to answer the following questions:
1. How does an empirical formula differ from a molecular formula?
2.
Other than the reminder to wear safety goggles and dispose of materials as instructed, what are the three
safety hazards in this experiment?



3.
Why is it inadvisable to determine the mass of a hot crucible and lid?
4.
State what mass is to be determined each time the balance is used.
5.
What would happen if the crucible lid were left off during the combustion of the magnesium ribbon?
6.
Write the general equation for a Direct Combination Reaction.
7.
Write a complete balanced equation for the combination of Magnesium and Oxygen to form Magnesium
Oxide.
8.
The magnesium oxide product contains oxygen. Where does the oxygen come from to form your product?