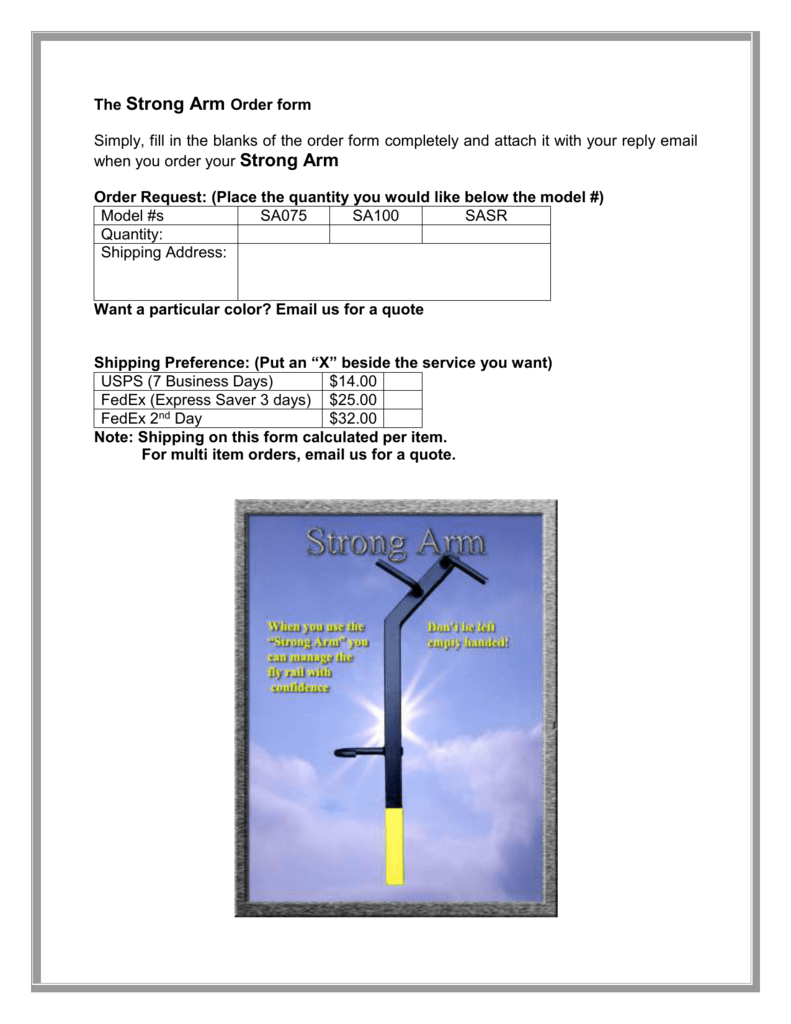 The Strong Arm Order form
Simply, fill in the blanks of the order form completely and attach it with your reply email
when you order your Strong Arm
Order Request: (Place the quantity you would like below the model #)
Model #s
SA075
SA100
SASR
Quantity:
Shipping Address:
Want a particular color? Email us for a quote
Shipping Preference: (Put an "X" beside the service you want)
USPS (7 Business Days)
$14.00
FedEx (Express Saver 3 days) $25.00
FedEx 2nd Day
$32.00
Note: Shipping on this form calculated per item.
For multi item orders, email us for a quote.