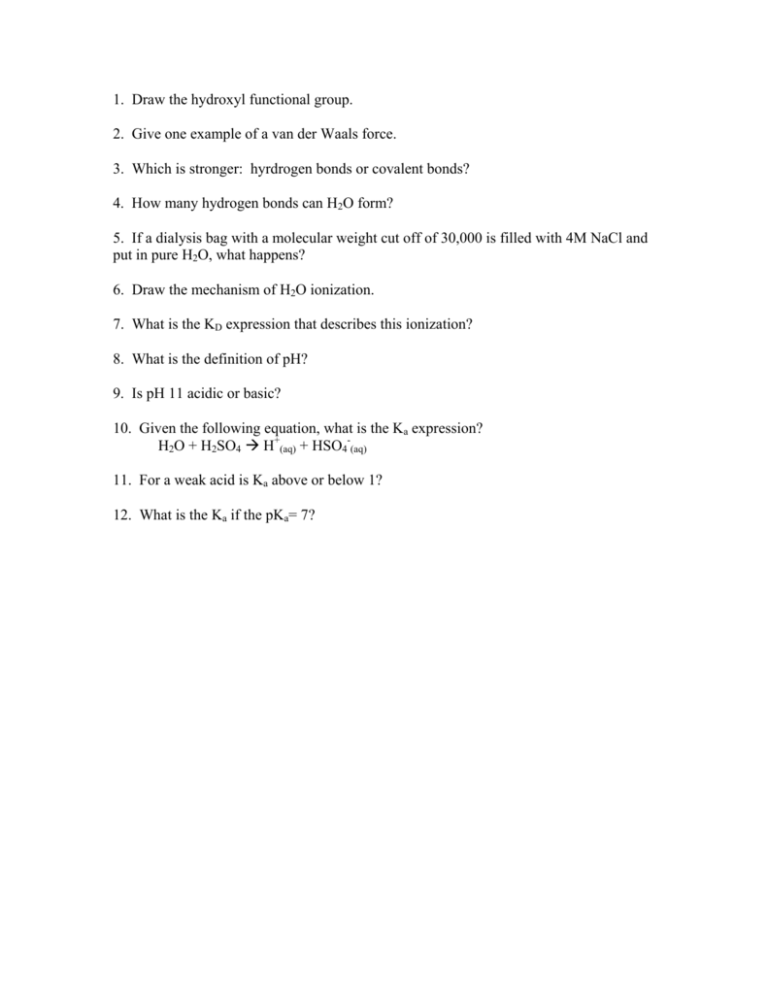 1. Draw the hydroxyl functional group.
2. Give one example of a van der Waals force.
3. Which is stronger: hyrdrogen bonds or covalent bonds?
4. How many hydrogen bonds can H2O form?
5. If a dialysis bag with a molecular weight cut off of 30,000 is filled with 4M NaCl and
put in pure H2O, what happens?
6. Draw the mechanism of H2O ionization.
7. What is the KD expression that describes this ionization?
8. What is the definition of pH?
9. Is pH 11 acidic or basic?
10. Given the following equation, what is the Ka expression?
H2O + H2SO4 Æ H+(aq) + HSO4-(aq)
11. For a weak acid is Ka above or below 1?
12. What is the Ka if the pKa= 7?