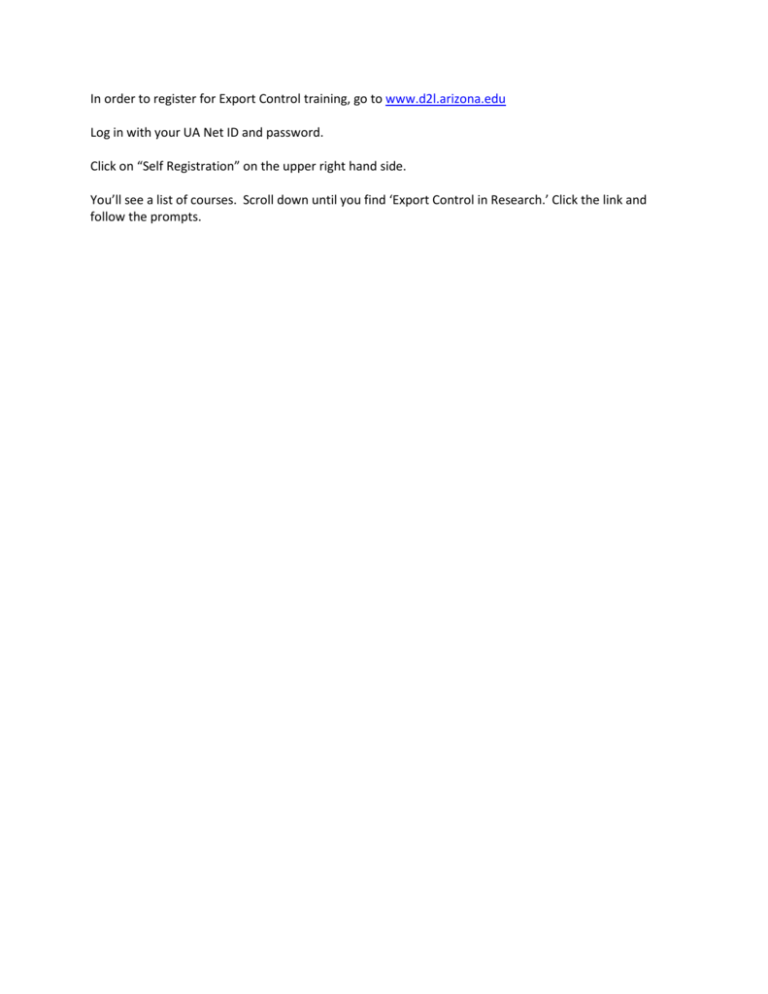 In order to register for Export Control training, go to www.d2l.arizona.edu
Log in with your UA Net ID and password.
Click on "Self Registration" on the upper right hand side.
You'll see a list of courses. Scroll down until you find 'Export Control in Research.' Click the link and
follow the prompts.