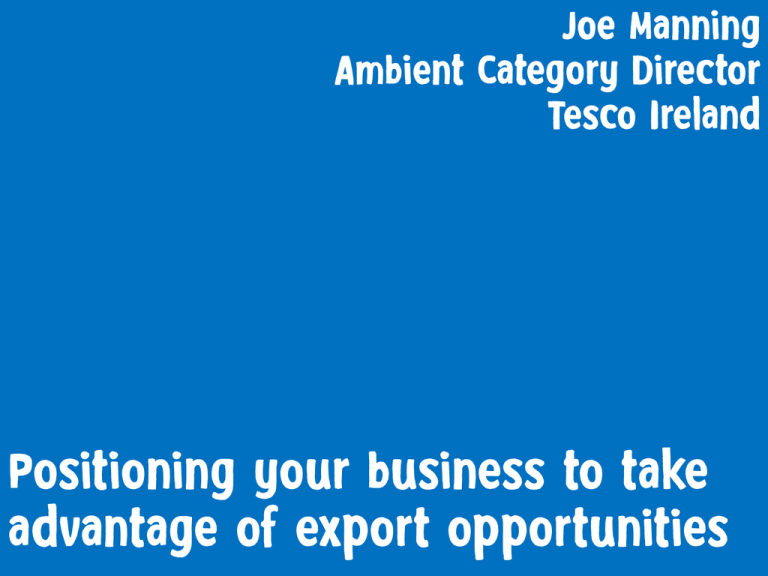 • 2014 programme participants have recorded €7.7million in
sales with Tesco Ireland
Export
National
Local
On Trend
Provenance
Passionate
People
•
•
•
•
•
Understand
the category /
market
Understand
the dynamics
& the rules of
engagement
The
importance
of market
research
Positioning
your business
for export
opportunities
Is your business fully committed to supplying the UK?
Is your product different?
Do you have the expertise / people / systems?
Is there an understanding of the service levels required?
Can you scale up to supply demand?
Can we compete in this market place?
Can you grow the category?