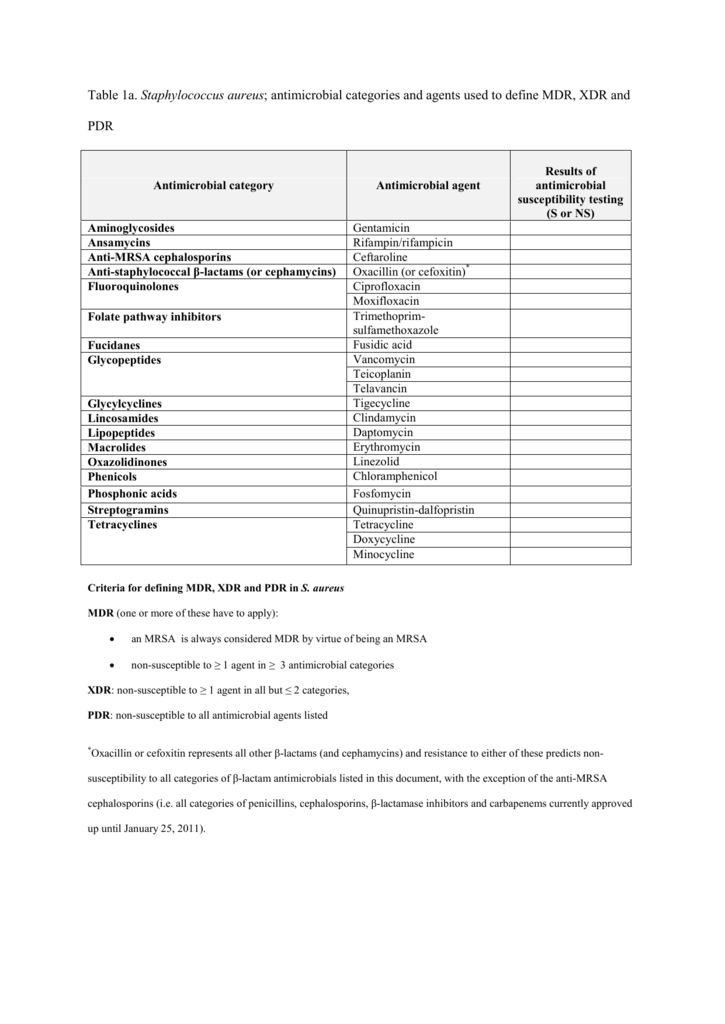 Table 1a. Staphylococcus aureus; antimicrobial categories and agents used to define MDR, XDR and
PDR
Antimicrobial category
Aminoglycosides
Ansamycins
Anti-MRSA cephalosporins
Anti-staphylococcal β-lactams (or cephamycins)
Fluoroquinolones
Folate pathway inhibitors
Fucidanes
Glycopeptides
Glycylcyclines
Lincosamides
Lipopeptides
Macrolides
Oxazolidinones
Phenicols
Phosphonic acids
Streptogramins
Tetracyclines
Antimicrobial agent
Results of
antimicrobial
susceptibility testing
(S or NS)
Gentamicin
Rifampin/rifampicin
Ceftaroline
Oxacillin (or cefoxitin)*
Ciprofloxacin
Moxifloxacin
Trimethoprimsulfamethoxazole
Fusidic acid
Vancomycin
Teicoplanin
Telavancin
Tigecycline
Clindamycin
Daptomycin
Erythromycin
Linezolid
Chloramphenicol
Fosfomycin
Quinupristin-dalfopristin
Tetracycline
Doxycycline
Minocycline
Criteria for defining MDR, XDR and PDR in S. aureus
MDR (one or more of these have to apply):
•
an MRSA is always considered MDR by virtue of being an MRSA
•
non-susceptible to ≥ 1 agent in ≥ 3 antimicrobial categories
XDR: non-susceptible to ≥ 1 agent in all but ≤ 2 categories,
PDR: non-susceptible to all antimicrobial agents listed
Oxacillin or cefoxitin represents all other β-lactams (and cephamycins) and resistance to either of these predicts non-
*
susceptibility to all categories of β-lactam antimicrobials listed in this document, with the exception of the anti-MRSA
cephalosporins (i.e. all categories of penicillins, cephalosporins, β-lactamase inhibitors and carbapenems currently approved
up until January 25, 2011).