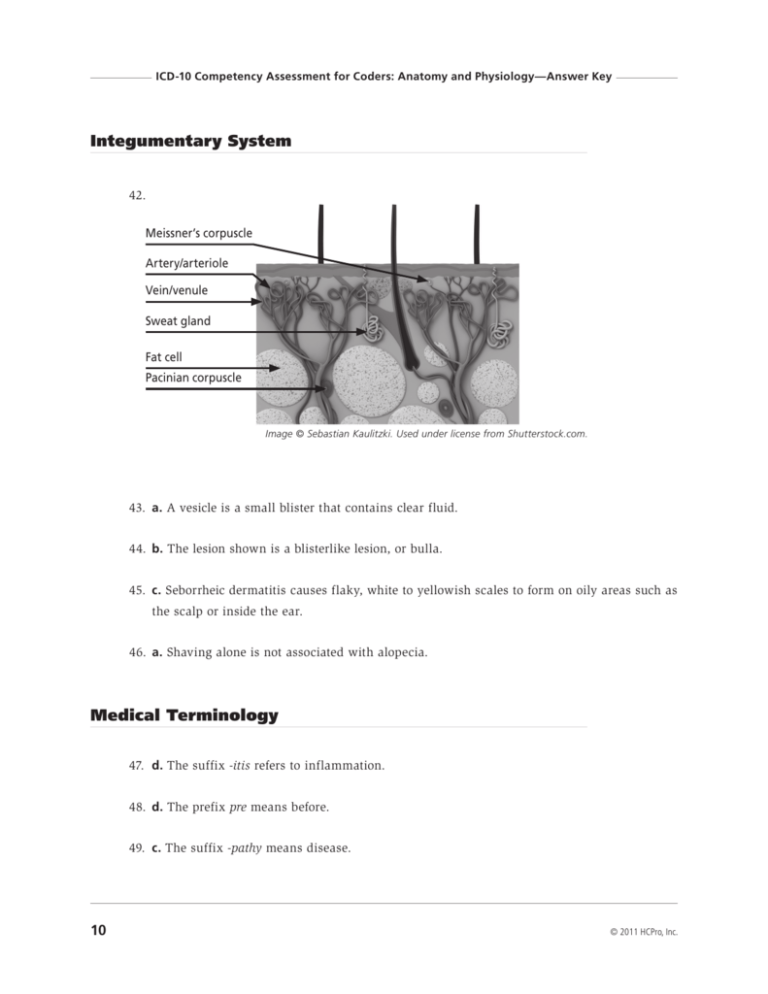 ICD-10 Competency Assessment for Coders: Anatomy and Physiology—Answer Key
Integumentary System
42.
Meissner's corpuscle
Artery/arteriole
Vein/venule
Sweat gland
Fat cell
Pacinian corpuscle
Image © Sebastian Kaulitzki. Used under license from Shutterstock.com.
43. a. A vesicle is a small blister that contains clear fluid.
44. b. The lesion shown is a blisterlike lesion, or bulla.
45. c. Seborrheic dermatitis causes flaky, white to yellowish scales to form on oily areas such as
the scalp or inside the ear.
46. a. Shaving alone is not associated with alopecia.
Medical Terminology
47. d. The suffix -itis refers to inflammation.
48. d. The prefix pre means before.
49. c. The suffix -pathy means disease.
10
© 2011 HCPro, Inc.