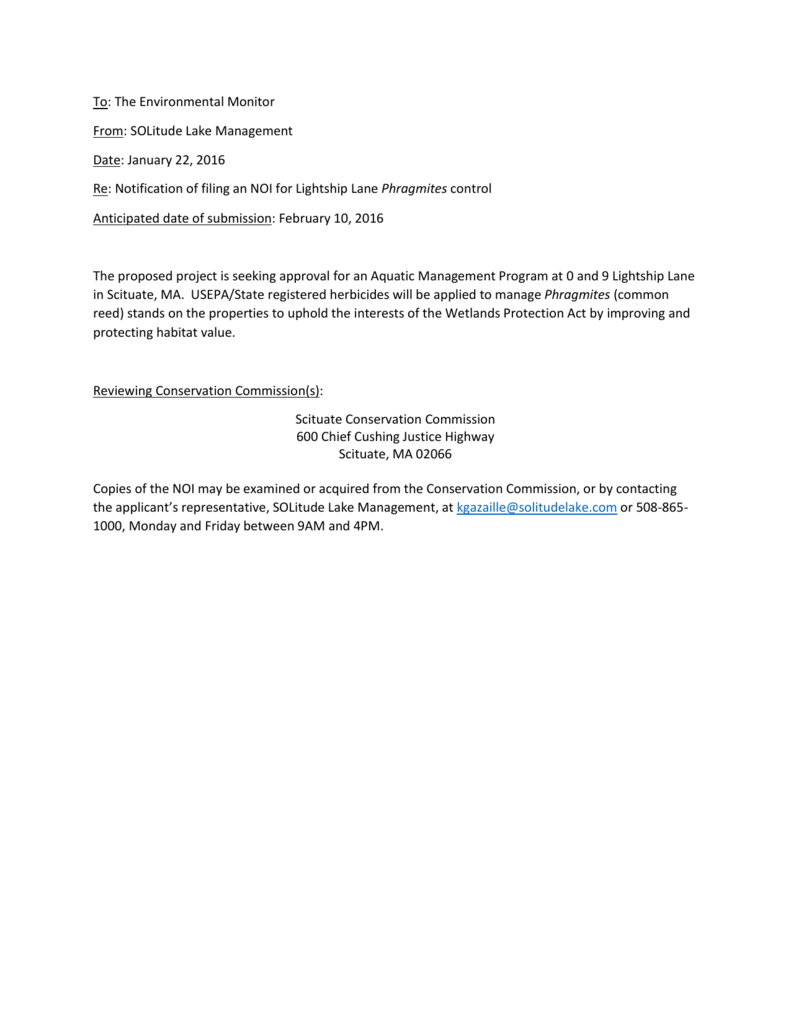 To: The Environmental Monitor
From: SOLitude Lake Management
Date: January 22, 2016
Re: Notification of filing an NOI for Lightship Lane Phragmites control
Anticipated date of submission: February 10, 2016
The proposed project is seeking approval for an Aquatic Management Program at 0 and 9 Lightship Lane
in Scituate, MA. USEPA/State registered herbicides will be applied to manage Phragmites (common
reed) stands on the properties to uphold the interests of the Wetlands Protection Act by improving and
protecting habitat value.
Reviewing Conservation Commission(s):
Scituate Conservation Commission
600 Chief Cushing Justice Highway
Scituate, MA 02066
Copies of the NOI may be examined or acquired from the Conservation Commission, or by contacting
the applicant's representative, SOLitude Lake Management, at [email protected] or 508-8651000, Monday and Friday between 9AM and 4PM.