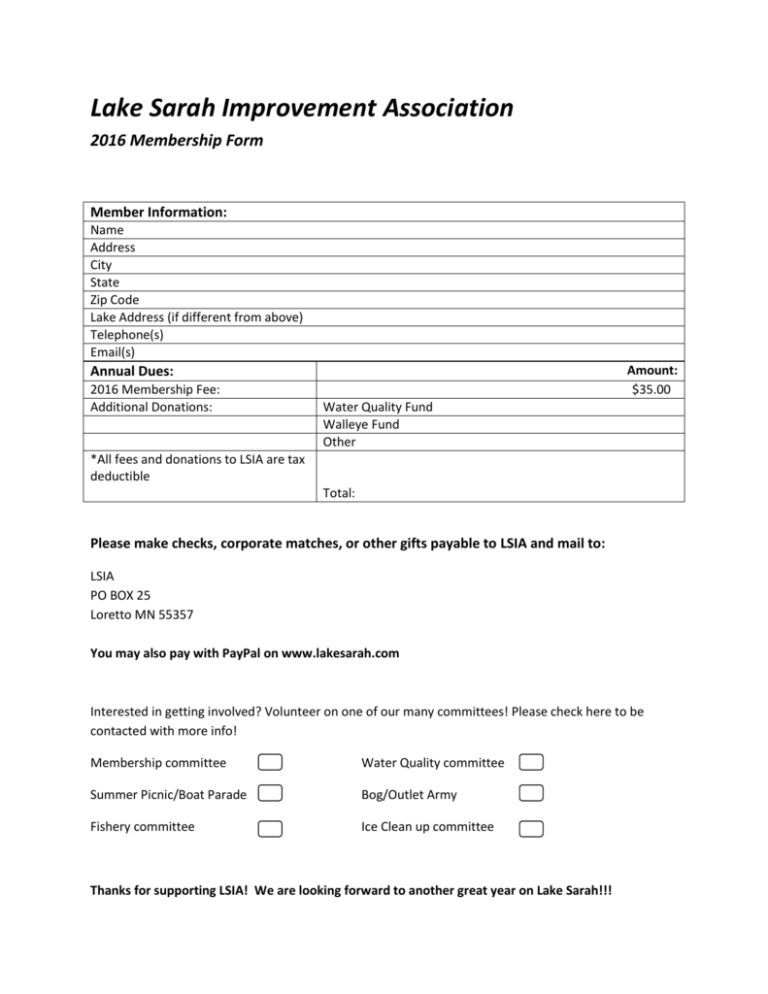 Lake Sarah Improvement Association
2016 Membership Form
Member Information:
Name
Address
City
State
Zip Code
Lake Address (if different from above)
Telephone(s)
Email(s)
Amount:
$35.00
Annual Dues:
2016 Membership Fee:
Additional Donations:
Water Quality Fund
Walleye Fund
Other
*All fees and donations to LSIA are tax
deductible
Total:
Please make checks, corporate matches, or other gifts payable to LSIA and mail to:
LSIA
PO BOX 25
Loretto MN 55357
You may also pay with PayPal on www.lakesarah.com
Interested in getting involved? Volunteer on one of our many committees! Please check here to be
contacted with more info!
Membership committee
Water Quality committee
Summer Picnic/Boat Parade
Bog/Outlet Army
Fishery committee
Ice Clean up committee
Thanks for supporting LSIA! We are looking forward to another great year on Lake Sarah!!!