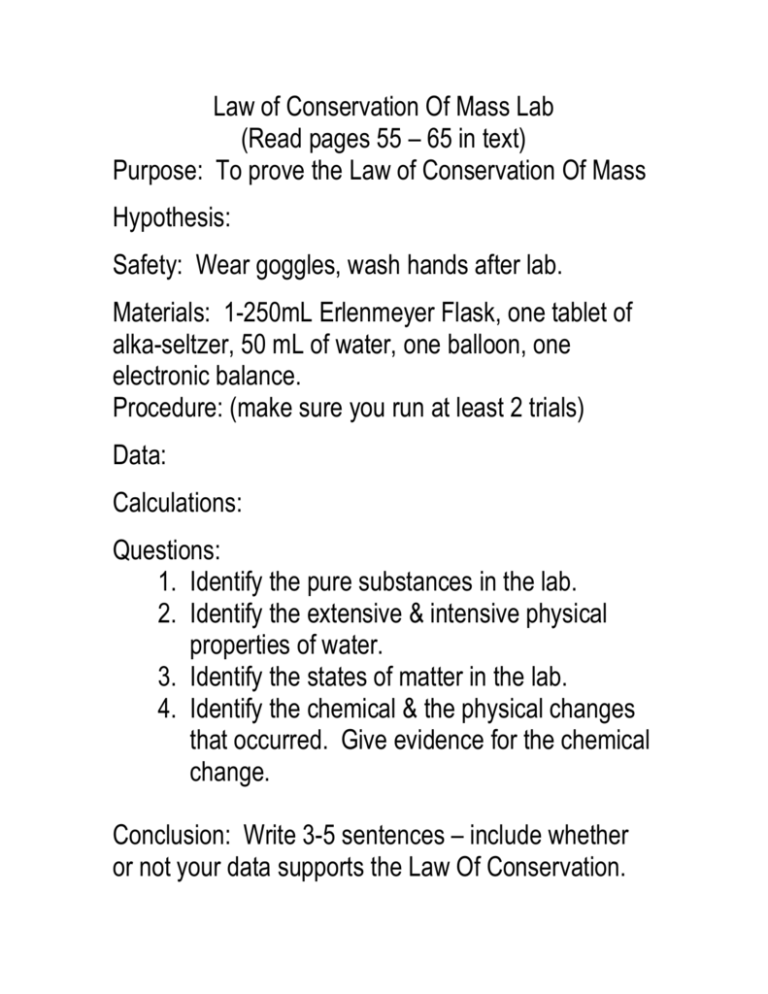 Law of Conservation Of Mass Lab
(Read pages 55 – 65 in text)
Purpose: To prove the Law of Conservation Of Mass
Hypothesis:
Safety: Wear goggles, wash hands after lab.
Materials: 1-250mL Erlenmeyer Flask, one tablet of
alka-seltzer, 50 mL of water, one balloon, one
electronic balance.
Procedure: (make sure you run at least 2 trials)
Data:
Calculations:
Questions:
1. Identify the pure substances in the lab.
2. Identify the extensive & intensive physical
properties of water.
3. Identify the states of matter in the lab.
4. Identify the chemical & the physical changes
that occurred. Give evidence for the chemical
change.
Conclusion: Write 3-5 sentences – include whether
or not your data supports the Law Of Conservation.