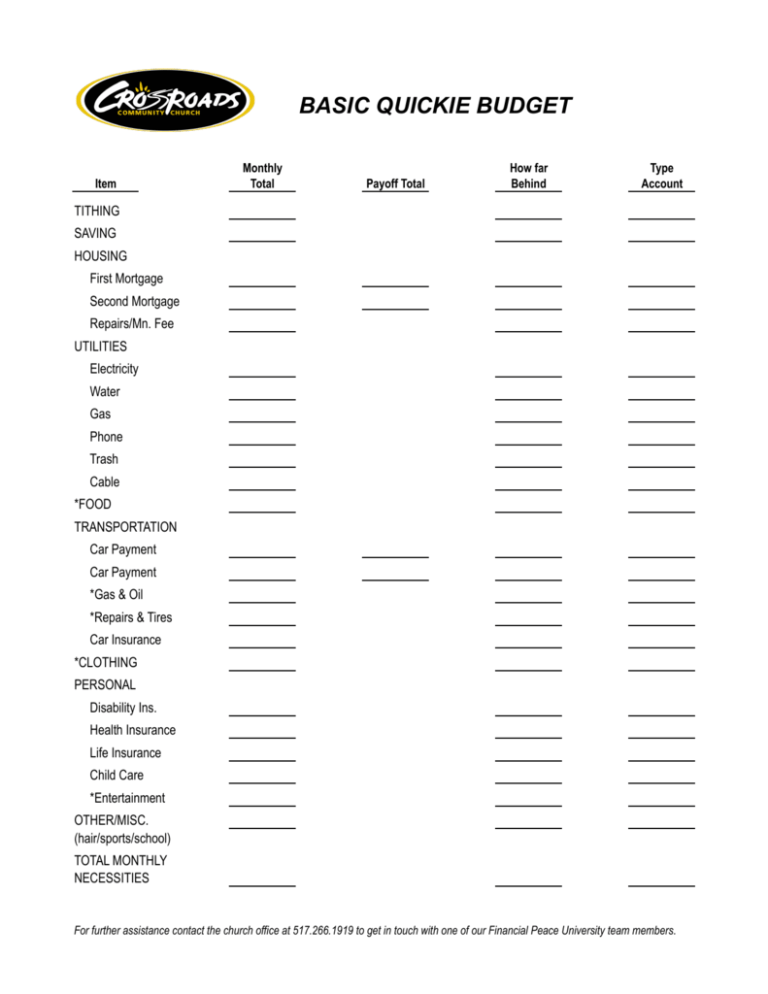 BASIC QUICKIE BUDGET
Item
Monthly
Total
Payoff Total
How far
Behind
Type
Account
TITHING
SAVING
HOUSING
First Mortgage
Second Mortgage
Repairs/Mn. Fee
UTILITIES
Electricity
Water
Gas
Phone
Trash
Cable
*FOOD
TRANSPORTATION
Car Payment
Car Payment
*Gas & Oil
*Repairs & Tires
Car Insurance
*CLOTHING
PERSONAL
Disability Ins.
Health Insurance
Life Insurance
Child Care
*Entertainment
OTHER/MISC.
(hair/sports/school)
TOTAL MONTHLY
NECESSITIES
For further assistance contact the church office at 517.266.1919 to get in touch with one of our Financial Peace University team members.