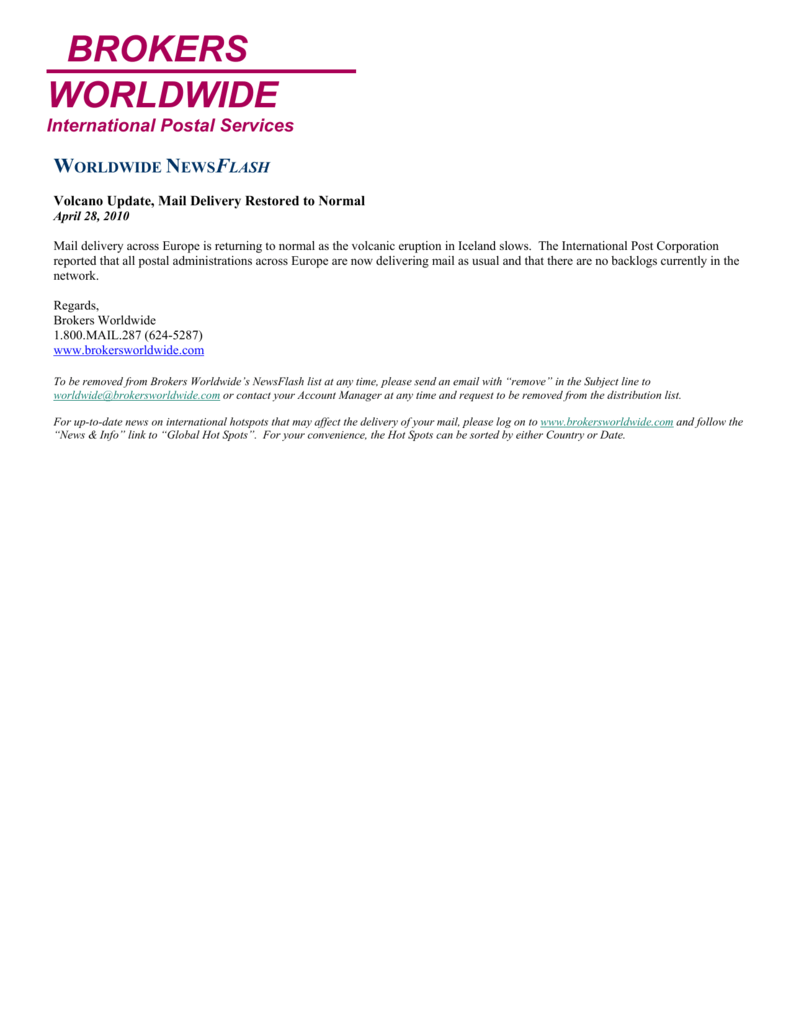 BROKERS
WORLDWIDE
International Postal Services
WORLDWIDE NEWSFLASH
Volcano Update, Mail Delivery Restored to Normal
April 28, 2010
Mail delivery across Europe is returning to normal as the volcanic eruption in Iceland slows. The International Post Corporation
reported that all postal administrations across Europe are now delivering mail as usual and that there are no backlogs currently in the
network.
Regards,
Brokers Worldwide
1.800.MAIL.287 (624-5287)
www.brokersworldwide.com
To be removed from Brokers Worldwide's NewsFlash list at any time, please send an email with "remove" in the Subject line to
[email protected] or contact your Account Manager at any time and request to be removed from the distribution list.
For up-to-date news on international hotspots that may affect the delivery of your mail, please log on to www.brokersworldwide.com and follow the
"News & Info" link to "Global Hot Spots". For your convenience, the Hot Spots can be sorted by either Country or Date.