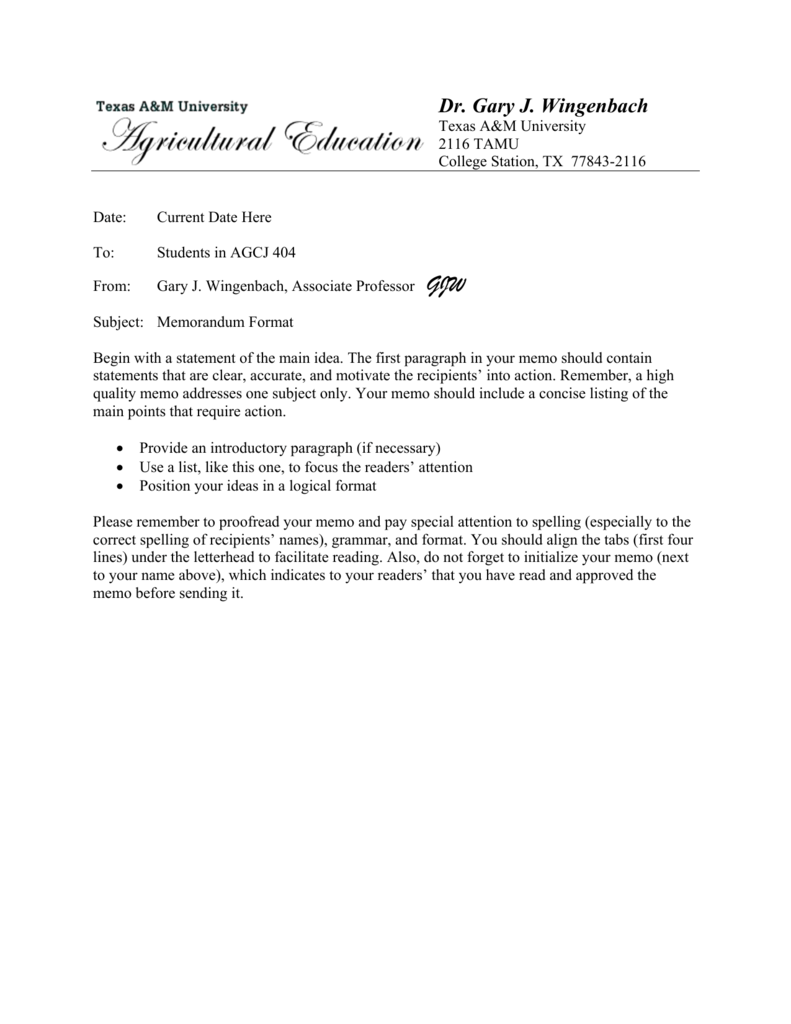 Dr. Gary J. Wingenbach
Texas A&M University
2116 TAMU
College Station, TX 77843-2116
Date:
Current Date Here
To:
Students in AGCJ 404
From:
Gary J. Wingenbach, Associate Professor
GJW
Subject: Memorandum Format
Begin with a statement of the main idea. The first paragraph in your memo should contain
statements that are clear, accurate, and motivate the recipients' into action. Remember, a high
quality memo addresses one subject only. Your memo should include a concise listing of the
main points that require action.
•
•
•
Provide an introductory paragraph (if necessary)
Use a list, like this one, to focus the readers' attention
Position your ideas in a logical format
Please remember to proofread your memo and pay special attention to spelling (especially to the
correct spelling of recipients' names), grammar, and format. You should align the tabs (first four
lines) under the letterhead to facilitate reading. Also, do not forget to initialize your memo (next
to your name above), which indicates to your readers' that you have read and approved the
memo before sending it.