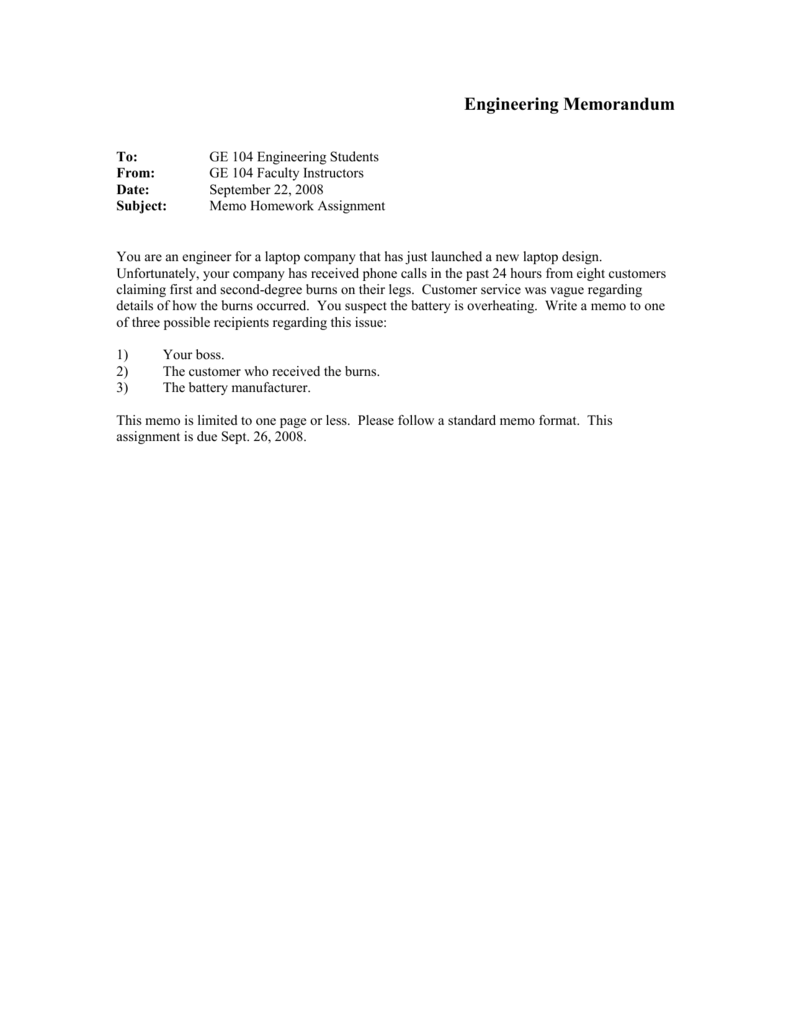 Engineering Memorandum
To:
From:
Date:
Subject:
GE 104 Engineering Students
GE 104 Faculty Instructors
September 22, 2008
Memo Homework Assignment
You are an engineer for a laptop company that has just launched a new laptop design.
Unfortunately, your company has received phone calls in the past 24 hours from eight customers
claiming first and second-degree burns on their legs. Customer service was vague regarding
details of how the burns occurred. You suspect the battery is overheating. Write a memo to one
of three possible recipients regarding this issue:
1)
2)
3)
Your boss.
The customer who received the burns.
The battery manufacturer.
This memo is limited to one page or less. Please follow a standard memo format. This
assignment is due Sept. 26, 2008.