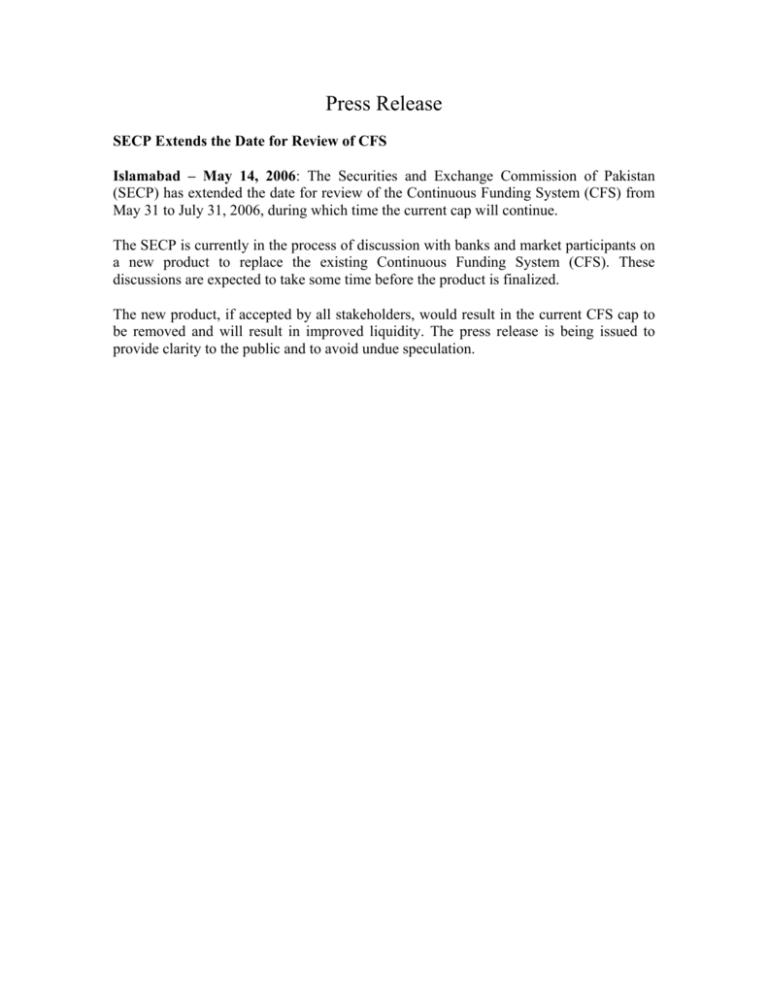 Press Release
SECP Extends the Date for Review of CFS
Islamabad – May 14, 2006: The Securities and Exchange Commission of Pakistan
(SECP) has extended the date for review of the Continuous Funding System (CFS) from
May 31 to July 31, 2006, during which time the current cap will continue.
The SECP is currently in the process of discussion with banks and market participants on
a new product to replace the existing Continuous Funding System (CFS). These
discussions are expected to take some time before the product is finalized.
The new product, if accepted by all stakeholders, would result in the current CFS cap to
be removed and will result in improved liquidity. The press release is being issued to
provide clarity to the public and to avoid undue speculation.