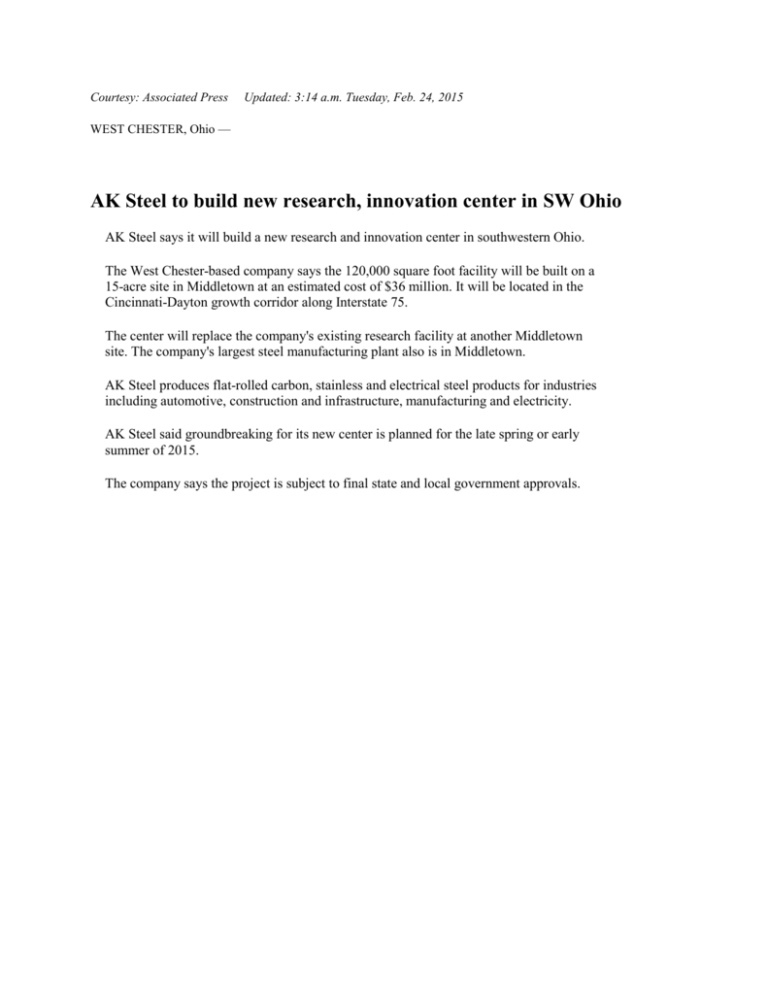 Courtesy: Associated Press
Updated: 3:14 a.m. Tuesday, Feb. 24, 2015
WEST CHESTER, Ohio —
AK Steel to build new research, innovation center in SW Ohio
AK Steel says it will build a new research and innovation center in southwestern Ohio.
The West Chester-based company says the 120,000 square foot facility will be built on a
15-acre site in Middletown at an estimated cost of $36 million. It will be located in the
Cincinnati-Dayton growth corridor along Interstate 75.
The center will replace the company's existing research facility at another Middletown
site. The company's largest steel manufacturing plant also is in Middletown.
AK Steel produces flat-rolled carbon, stainless and electrical steel products for industries
including automotive, construction and infrastructure, manufacturing and electricity.
AK Steel said groundbreaking for its new center is planned for the late spring or early
summer of 2015.
The company says the project is subject to final state and local government approvals.