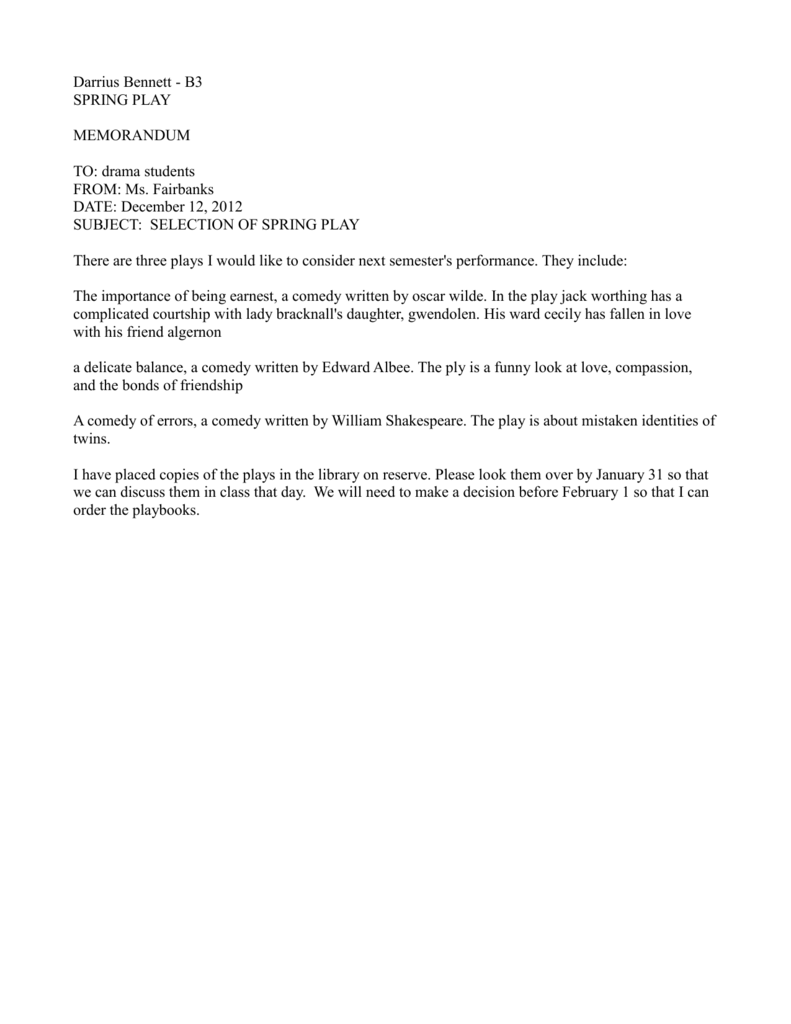 Darrius Bennett - B3
SPRING PLAY
MEMORANDUM
TO: drama students
FROM: Ms. Fairbanks
DATE: December 12, 2012
SUBJECT: SELECTION OF SPRING PLAY
There are three plays I would like to consider next semester's performance. They include:
The importance of being earnest, a comedy written by oscar wilde. In the play jack worthing has a
complicated courtship with lady bracknall's daughter, gwendolen. His ward cecily has fallen in love
with his friend algernon
a delicate balance, a comedy written by Edward Albee. The ply is a funny look at love, compassion,
and the bonds of friendship
A comedy of errors, a comedy written by William Shakespeare. The play is about mistaken identities of
twins.
I have placed copies of the plays in the library on reserve. Please look them over by January 31 so that
we can discuss them in class that day. We will need to make a decision before February 1 so that I can
order the playbooks.