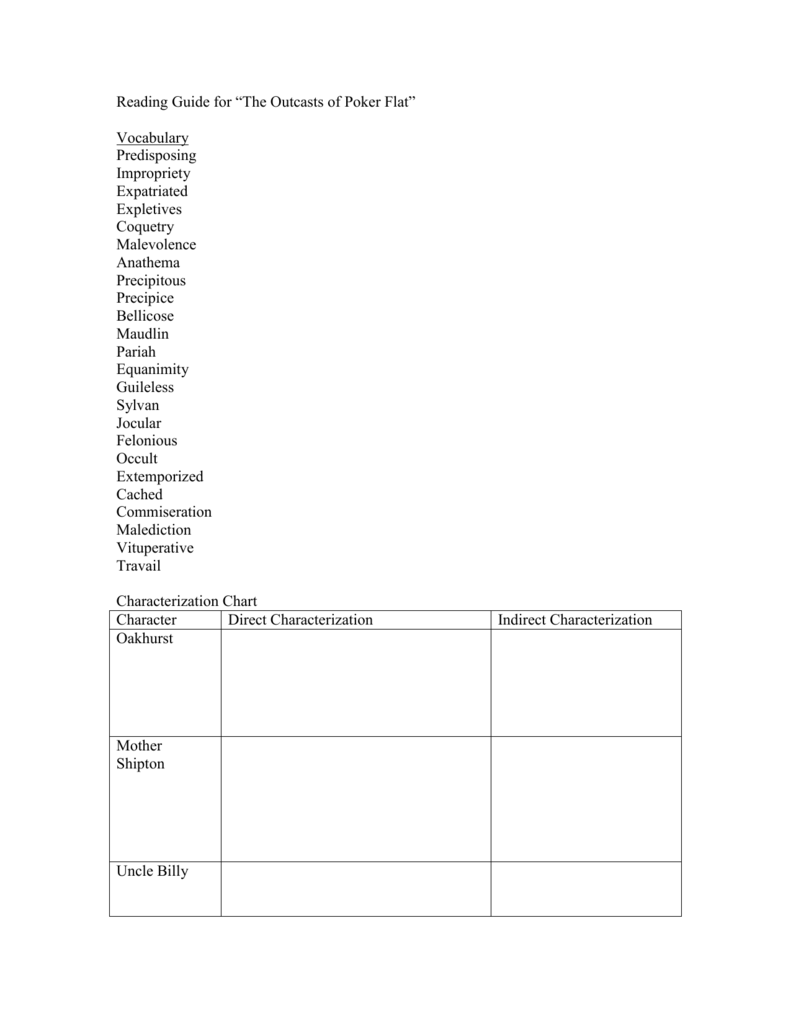 Reading Guide for "The Outcasts of Poker Flat"
Vocabulary
Predisposing
Impropriety
Expatriated
Expletives
Coquetry
Malevolence
Anathema
Precipitous
Precipice
Bellicose
Maudlin
Pariah
Equanimity
Guileless
Sylvan
Jocular
Felonious
Occult
Extemporized
Cached
Commiseration
Malediction
Vituperative
Travail
Characterization Chart
Character
Direct Characterization
Oakhurst
Mother
Shipton
Uncle Billy
Indirect Characterization
Tom Simson
Piney
Dutchess
Three of the characters undergo moral reformation in which we discover their true virtue.
Explain the characters and their moral reformation.
"Snowed in", these people who have nothing in common have become a mutually
supportive human community. Explain.
Explain how Oakhurst is not only the strongest of the characters, but the weakest one as
well.