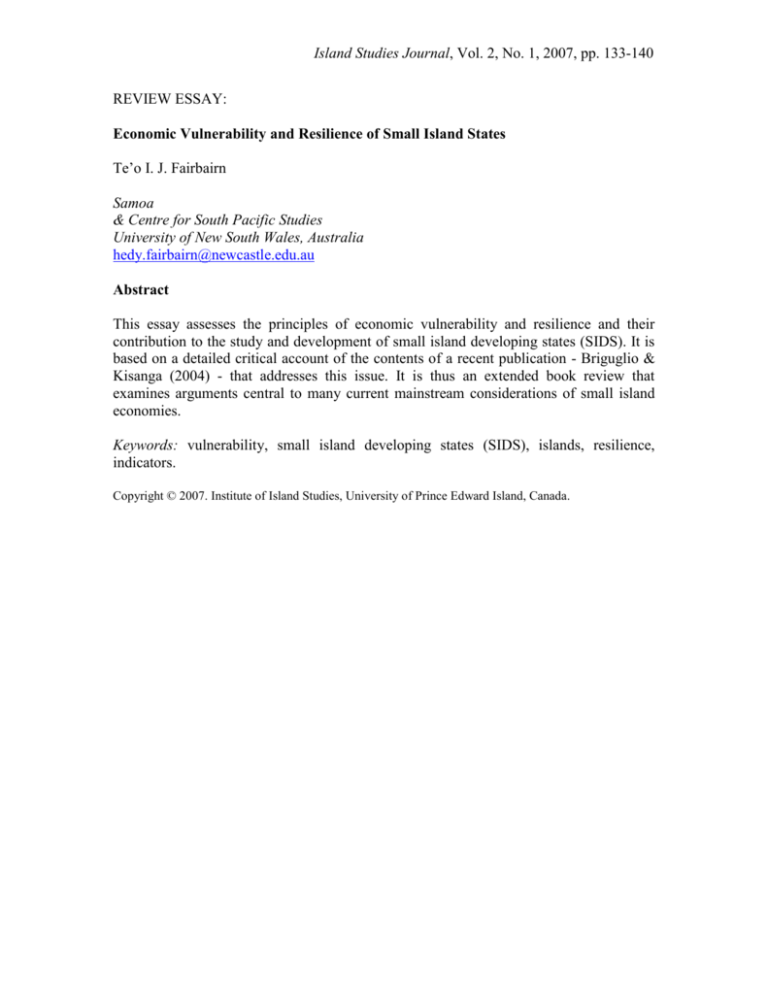 Island Studies Journal, Vol. 2, No. 1, 2007, pp. 133-140
REVIEW ESSAY:
Economic Vulnerability and Resilience of Small Island States
Te'o I. J. Fairbairn
Samoa
& Centre for South Pacific Studies
University of New South Wales, Australia
hedy.fairbairn@newcastle.edu.au
Abstract
This essay assesses the principles of economic vulnerability and resilience and their
contribution to the study and development of small island developing states (SIDS). It is
based on a detailed critical account of the contents of a recent publication - Briguglio &
Kisanga (2004) - that addresses this issue. It is thus an extended book review that
examines arguments central to many current mainstream considerations of small island
economies.
Keywords: vulnerability, small island developing states (SIDS), islands, resilience,
indicators.
Copyright © 2007. Institute of Island Studies, University of Prince Edward Island, Canada.