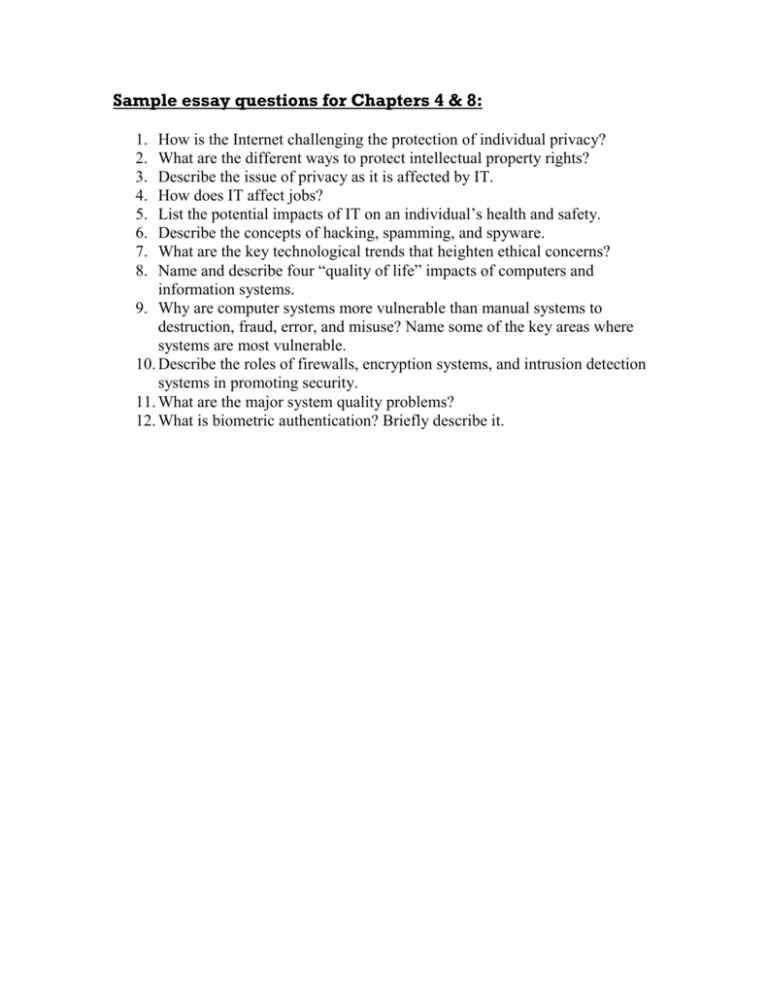 Sample essay questions for Chapters 4 & 8:
1.
2.
3.
4.
5.
6.
7.
8.
How is the Internet challenging the protection of individual privacy?
What are the different ways to protect intellectual property rights?
Describe the issue of privacy as it is affected by IT.
How does IT affect jobs?
List the potential impacts of IT on an individual's health and safety.
Describe the concepts of hacking, spamming, and spyware.
What are the key technological trends that heighten ethical concerns?
Name and describe four "quality of life" impacts of computers and
information systems.
9. Why are computer systems more vulnerable than manual systems to
destruction, fraud, error, and misuse? Name some of the key areas where
systems are most vulnerable.
10. Describe the roles of firewalls, encryption systems, and intrusion detection
systems in promoting security.
11. What are the major system quality problems?
12. What is biometric authentication? Briefly describe it.