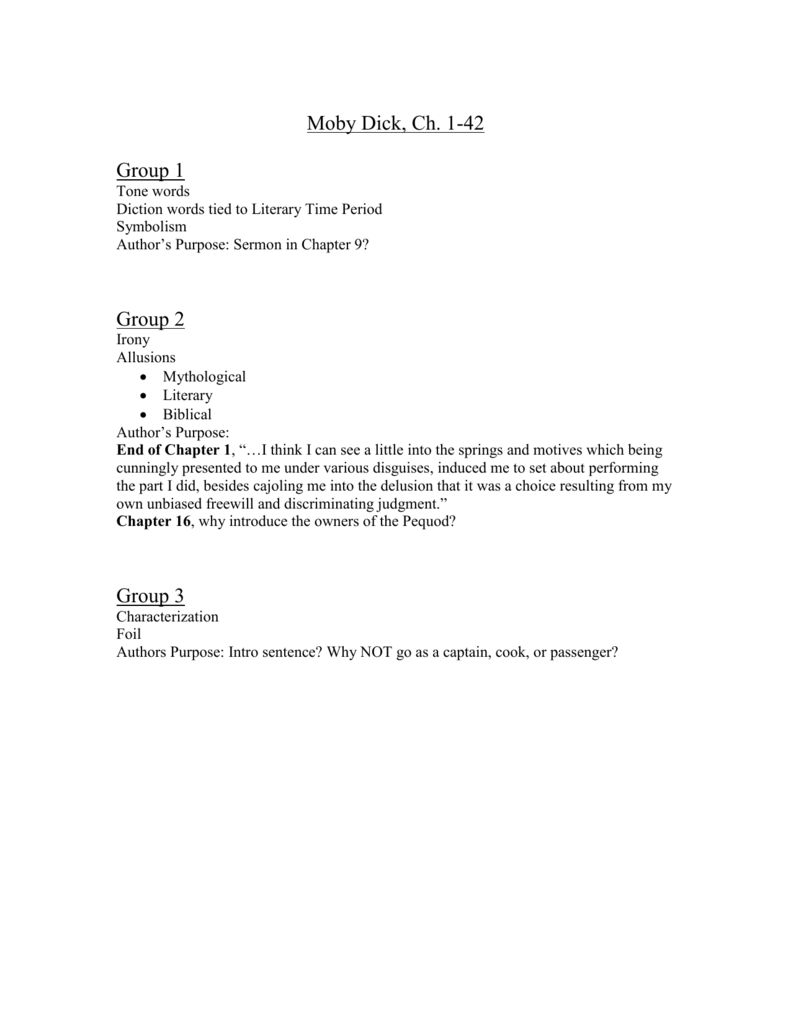 Moby Dick, Ch. 1-42
Group 1
Tone words
Diction words tied to Literary Time Period
Symbolism
Author's Purpose: Sermon in Chapter 9?
Group 2
Irony
Allusions
 Mythological
 Literary
 Biblical
Author's Purpose:
End of Chapter 1, "…I think I can see a little into the springs and motives which being
cunningly presented to me under various disguises, induced me to set about performing
the part I did, besides cajoling me into the delusion that it was a choice resulting from my
own unbiased freewill and discriminating judgment."
Chapter 16, why introduce the owners of the Pequod?
Group 3
Characterization
Foil
Authors Purpose: Intro sentence? Why NOT go as a captain, cook, or passenger?