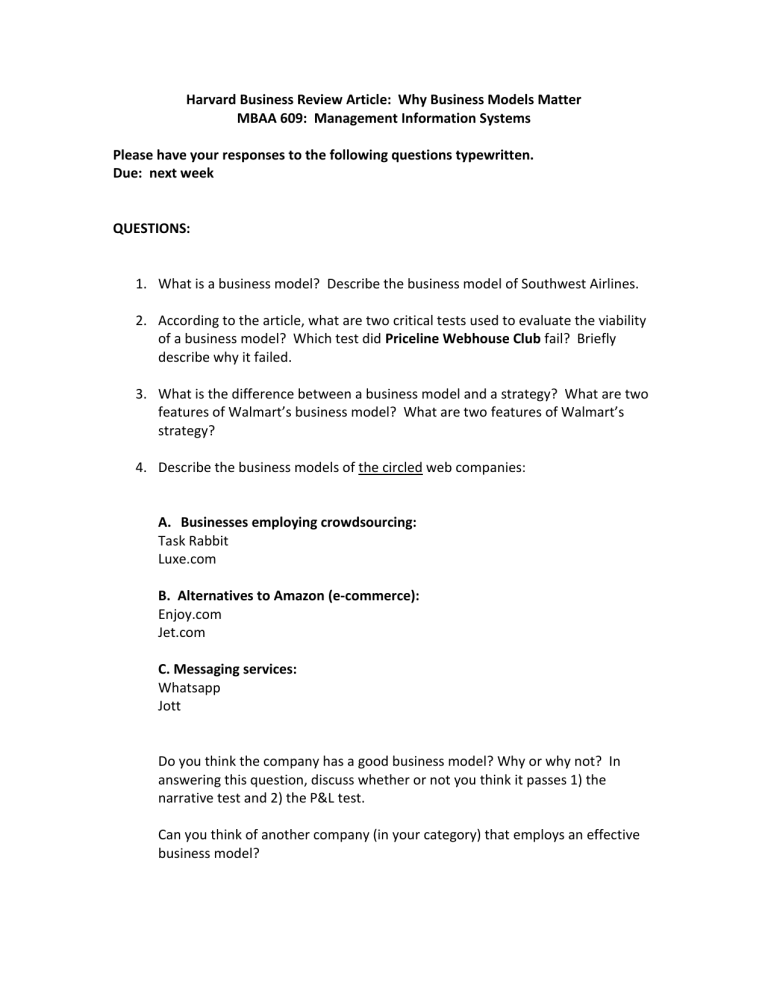 Harvard Business Review Article: Why Business Models Matter
MBAA 609: Management Information Systems
Please have your responses to the following questions typewritten.
Due: next week
QUESTIONS:
1.
What is a business model? Describe the business model of Southwest Airlines.
2.
According to the article, what are two critical tests used to evaluate the viability of a business model? Which test did Priceline Webhouse Club fail? Briefly describe why it failed.
3.
What is the difference between a business model and a strategy? What are two features of Walmart's business model? What are two features of Walmart's strategy?
4.
Describe the business models of the circled web companies:
A.
Businesses employing crowdsourcing:
Task Rabbit
Luxe.com
B. Alternatives to Amazon (e-commerce):
Enjoy.com
Jet.com
C. Messaging services:
Whatsapp
Jott
Do you think the company has a good business model? Why or why not? In answering this question, discuss whether or not you think it passes 1) the narrative test and 2) the P&L test.
Can you think of another company (in your category) that employs an effective business model?