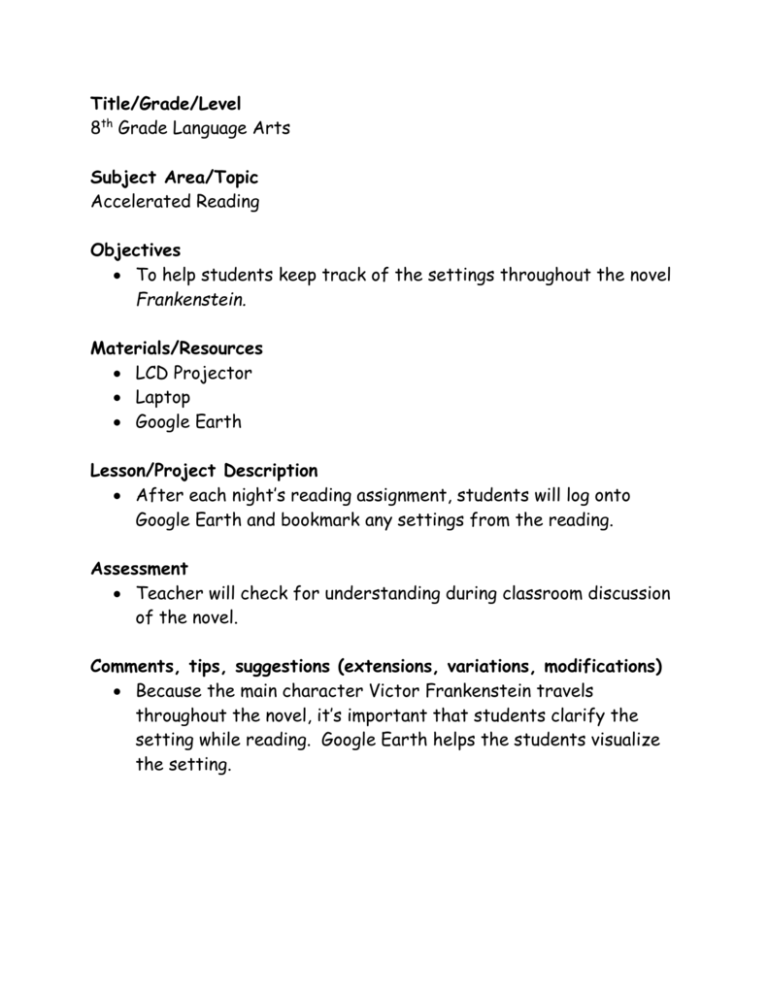 Title/Grade/Level
8th Grade Language Arts
Subject Area/Topic
Accelerated Reading
Objectives
 To help students keep track of the settings throughout the novel
Frankenstein.
Materials/Resources
 LCD Projector
 Laptop
 Google Earth
Lesson/Project Description
 After each night's reading assignment, students will log onto
Google Earth and bookmark any settings from the reading.
Assessment
 Teacher will check for understanding during classroom discussion
of the novel.
Comments, tips, suggestions (extensions, variations, modifications)
 Because the main character Victor Frankenstein travels
throughout the novel, it's important that students clarify the
setting while reading. Google Earth helps the students visualize
the setting.