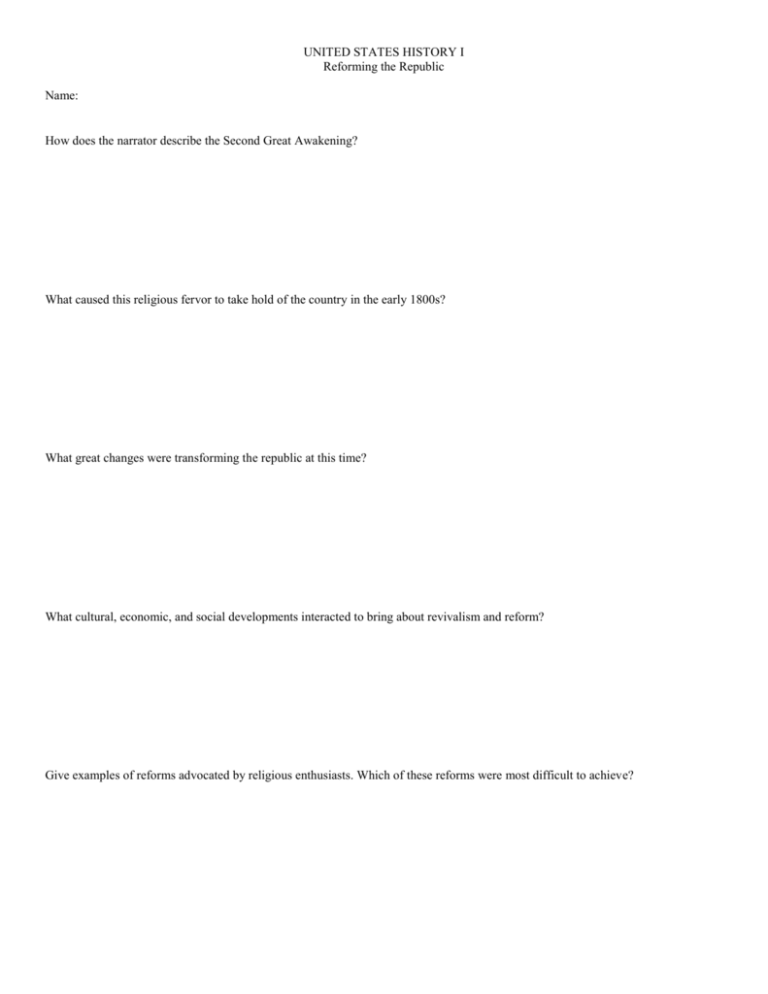 UNITED STATES HISTORY I
Reforming the Republic
Name:
How does the narrator describe the Second Great Awakening?
What caused this religious fervor to take hold of the country in the early 1800s?
What great changes were transforming the republic at this time?
What cultural, economic, and social developments interacted to bring about revivalism and reform?
Give examples of reforms advocated by religious enthusiasts. Which of these reforms were most difficult to achieve?