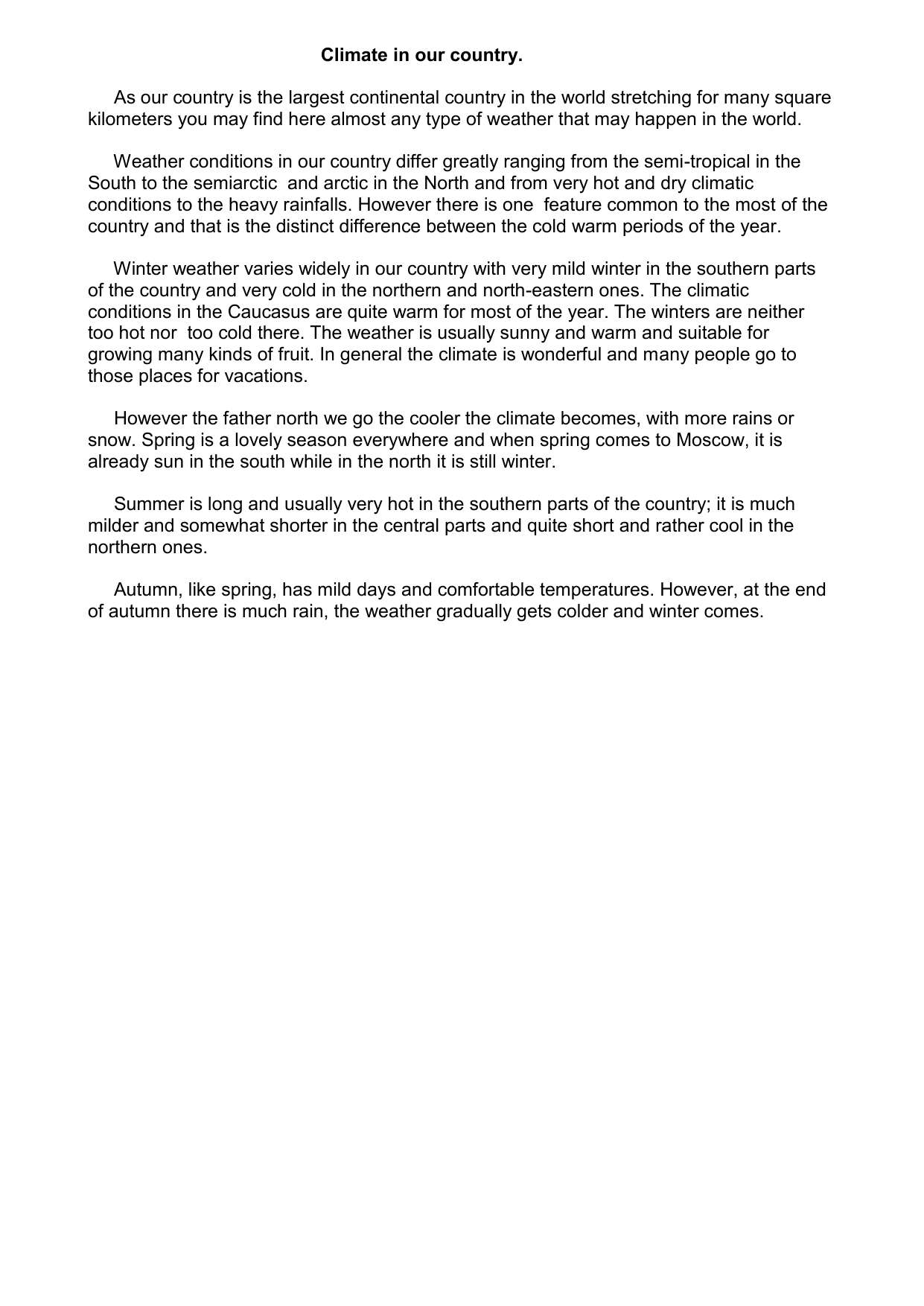 Climate in our country.
As our country is the largest continental country in the world stretching for many square kilometers you may find here almost any type of weather that may happen in the world.
Weather conditions in our country differ greatly ranging from the semi-tropical in the
South to the semiarctic and arctic in the North and from very hot and dry climatic conditions to the heavy rainfalls. However there is one feature common to the most of the country and that is the distinct difference between the cold warm periods of the year.
Winter weather varies widely in our country with very mild winter in the southern parts of the country and very cold in the northern and north-eastern ones. The climatic conditions in the Caucasus are quite warm for most of the year. The winters are neither too hot nor too cold there. The weather is usually sunny and warm and suitable for growing many kinds of fruit. In general the climate is wonderful and many people go to those places for vacations.
However the father north we go the cooler the climate becomes, with more rains or snow. Spring is a lovely season everywhere and when spring comes to Moscow, it is already sun in the south while in the north it is still winter.
Summer is long and usually very hot in the southern parts of the country; it is much milder and somewhat shorter in the central parts and quite short and rather cool in the northern ones.
Autumn, like spring, has mild days and comfortable temperatures. However, at the end of autumn there is much rain, the weather gradually gets colder and winter comes.