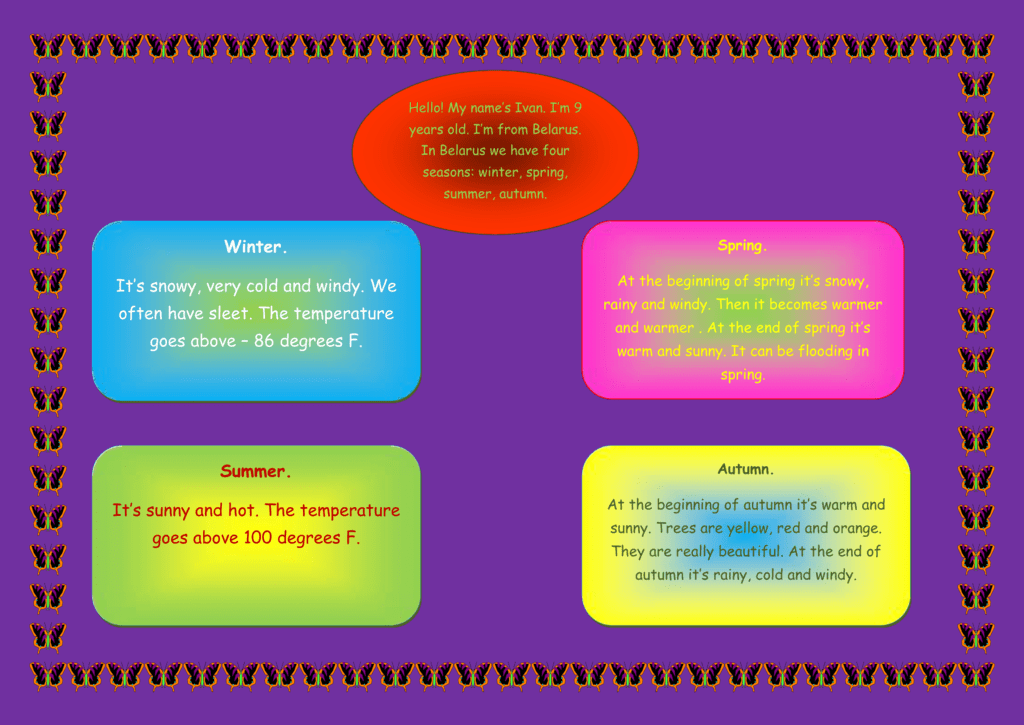 Hello! My name's Ivan. I'm 9
years old. I'm from Belarus.
In Belarus we have four
seasons: winter, spring,
summer, autumn.
Winter.
Spring.
It's snowy, very cold and windy. We
At the beginning of spring it's snowy,
often have sleet. The temperature
goes above – 86 degrees F.
rainy and windy. Then it becomes warmer
and warmer . At the end of spring it's
warm and sunny. It can be flooding in
spring.
Summer.
Autumn.
It's sunny and hot. The temperature
At the beginning of autumn it's warm and
goes above 100 degrees F.
sunny. Trees are yellow, red and orange.
They are really beautiful. At the end of
autumn it's rainy, cold and windy.