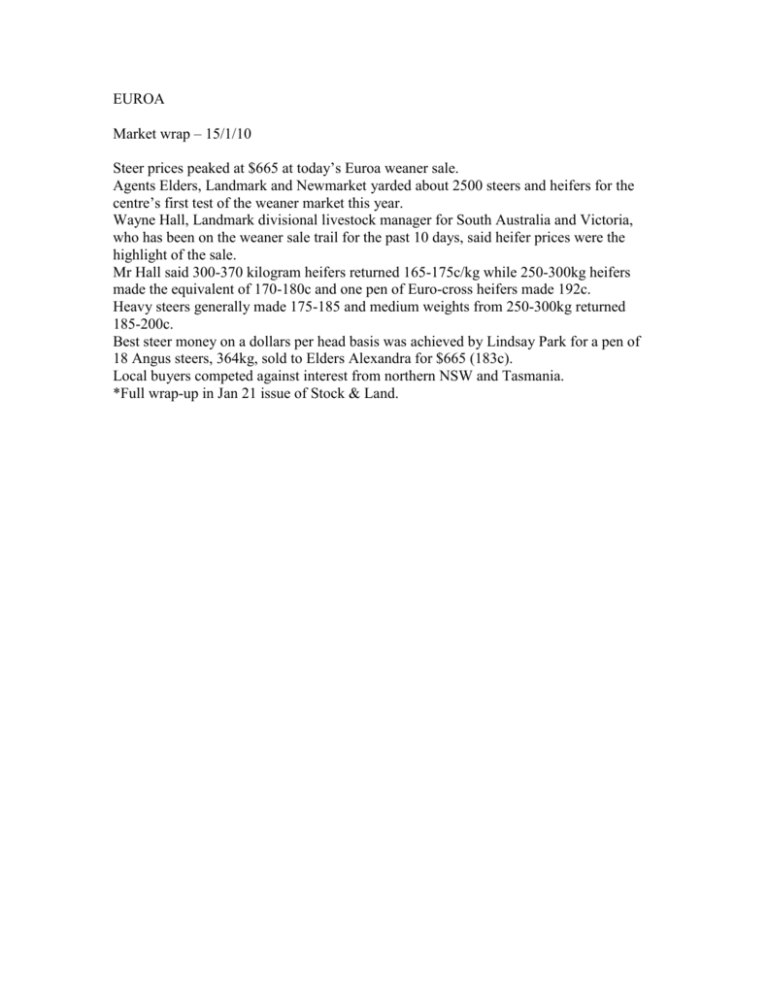 EUROA
Market wrap – 15/1/10
Steer prices peaked at $665 at today's Euroa weaner sale.
Agents Elders, Landmark and Newmarket yarded about 2500 steers and heifers for the
centre's first test of the weaner market this year.
Wayne Hall, Landmark divisional livestock manager for South Australia and Victoria,
who has been on the weaner sale trail for the past 10 days, said heifer prices were the
highlight of the sale.
Mr Hall said 300-370 kilogram heifers returned 165-175c/kg while 250-300kg heifers
made the equivalent of 170-180c and one pen of Euro-cross heifers made 192c.
Heavy steers generally made 175-185 and medium weights from 250-300kg returned
185-200c.
Best steer money on a dollars per head basis was achieved by Lindsay Park for a pen of
18 Angus steers, 364kg, sold to Elders Alexandra for $665 (183c).
Local buyers competed against interest from northern NSW and Tasmania.
*Full wrap-up in Jan 21 issue of Stock & Land.