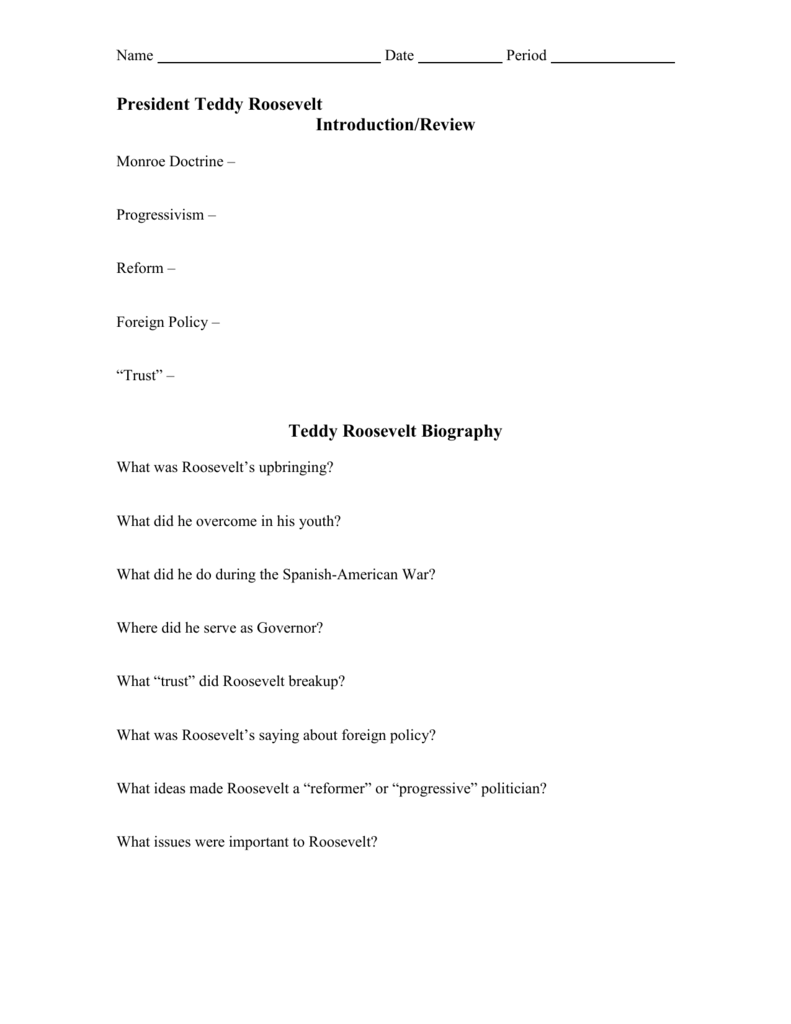 Name
Date
Period
President Teddy Roosevelt
Introduction/Review
Monroe Doctrine –
Progressivism –
Reform –
Foreign Policy –
"Trust" –
Teddy Roosevelt Biography
What was Roosevelt's upbringing?
What did he overcome in his youth?
What did he do during the Spanish-American War?
Where did he serve as Governor?
What "trust" did Roosevelt breakup?
What was Roosevelt's saying about foreign policy?
What ideas made Roosevelt a "reformer" or "progressive" politician?
What issues were important to Roosevelt?