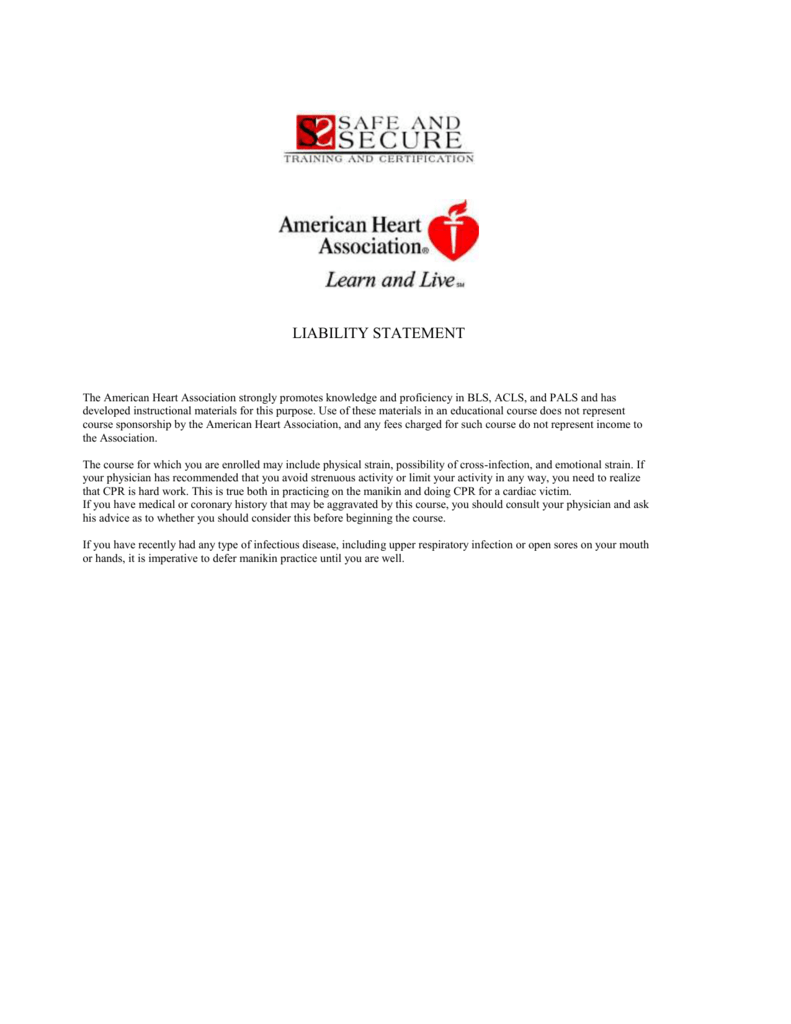 LIABILITY STATEMENT
The American Heart Association strongly promotes knowledge and proficiency in BLS, ACLS, and PALS and has
developed instructional materials for this purpose. Use of these materials in an educational course does not represent
course sponsorship by the American Heart Association, and any fees charged for such course do not represent income to
the Association.
The course for which you are enrolled may include physical strain, possibility of cross-infection, and emotional strain. If
your physician has recommended that you avoid strenuous activity or limit your activity in any way, you need to realize
that CPR is hard work. This is true both in practicing on the manikin and doing CPR for a cardiac victim.
If you have medical or coronary history that may be aggravated by this course, you should consult your physician and ask
his advice as to whether you should consider this before beginning the course.
If you have recently had any type of infectious disease, including upper respiratory infection or open sores on your mouth
or hands, it is imperative to defer manikin practice until you are well.