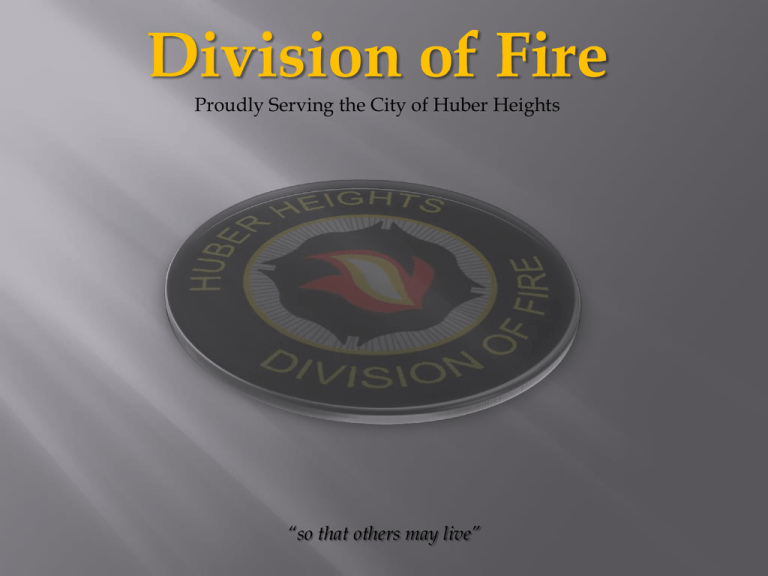 Division of Fire
Proudly Serving the City of Huber Heights
"so that others may live"
• An automatic compression system, providing effective
compression for CPR allowing that individual the
ability to perform other life saving techniques.
• Deployed immediately with an the EMS apparatus.
• LUCAS CPR creates a platform for maintaining blood
circulation as well as a stronger and safer chain of
survival for the needs of the community.
the first in the region to utilize this innovative
device
•
•
•
•
•
Currently the Device is located in the Safety
Lt's vehicle (SAFETY 22)
SAFETY 22 responds to all Major Cardiac
Events
The Cost of Device is $12,000.00 / unit
Placed in Service March 1st, 2011
The unit has been utilized 4 times since it has
been placed in service.