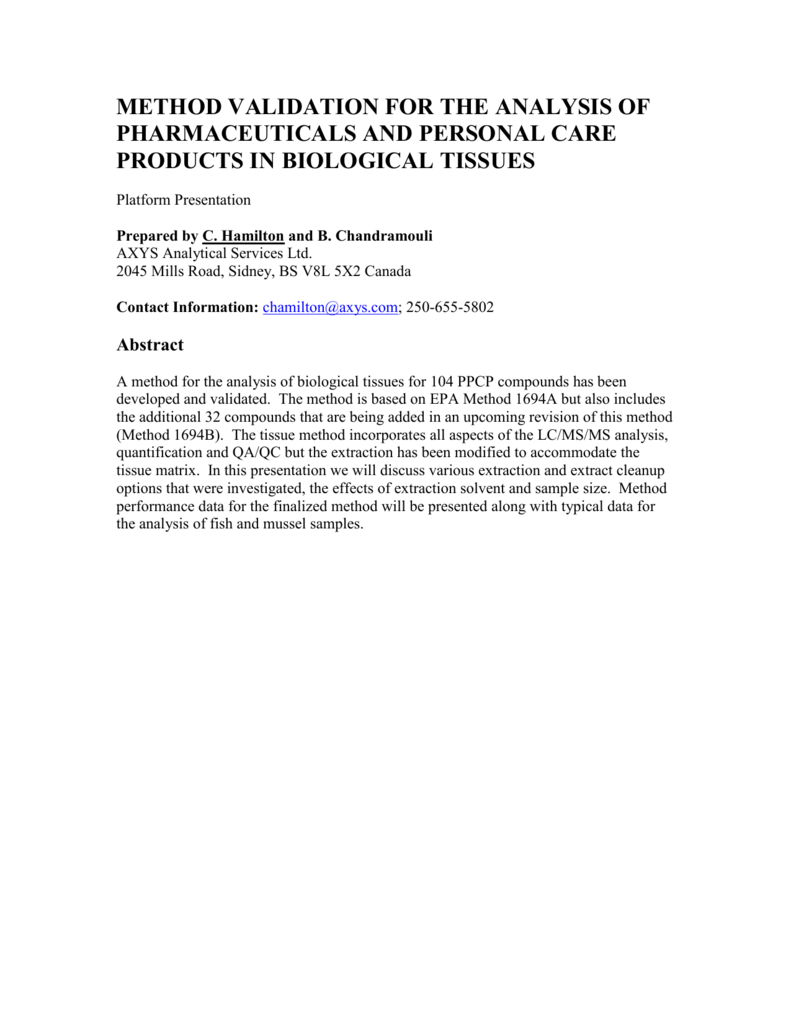 METHOD VALIDATION FOR THE ANALYSIS OF
PHARMACEUTICALS AND PERSONAL CARE
PRODUCTS IN BIOLOGICAL TISSUES
Platform Presentation
Prepared by C. Hamilton and B. Chandramouli
AXYS Analytical Services Ltd.
2045 Mills Road, Sidney, BS V8L 5X2 Canada
Contact Information: [email protected]; 250-655-5802
Abstract
A method for the analysis of biological tissues for 104 PPCP compounds has been
developed and validated. The method is based on EPA Method 1694A but also includes
the additional 32 compounds that are being added in an upcoming revision of this method
(Method 1694B). The tissue method incorporates all aspects of the LC/MS/MS analysis,
quantification and QA/QC but the extraction has been modified to accommodate the
tissue matrix. In this presentation we will discuss various extraction and extract cleanup
options that were investigated, the effects of extraction solvent and sample size. Method
performance data for the finalized method will be presented along with typical data for
the analysis of fish and mussel samples.