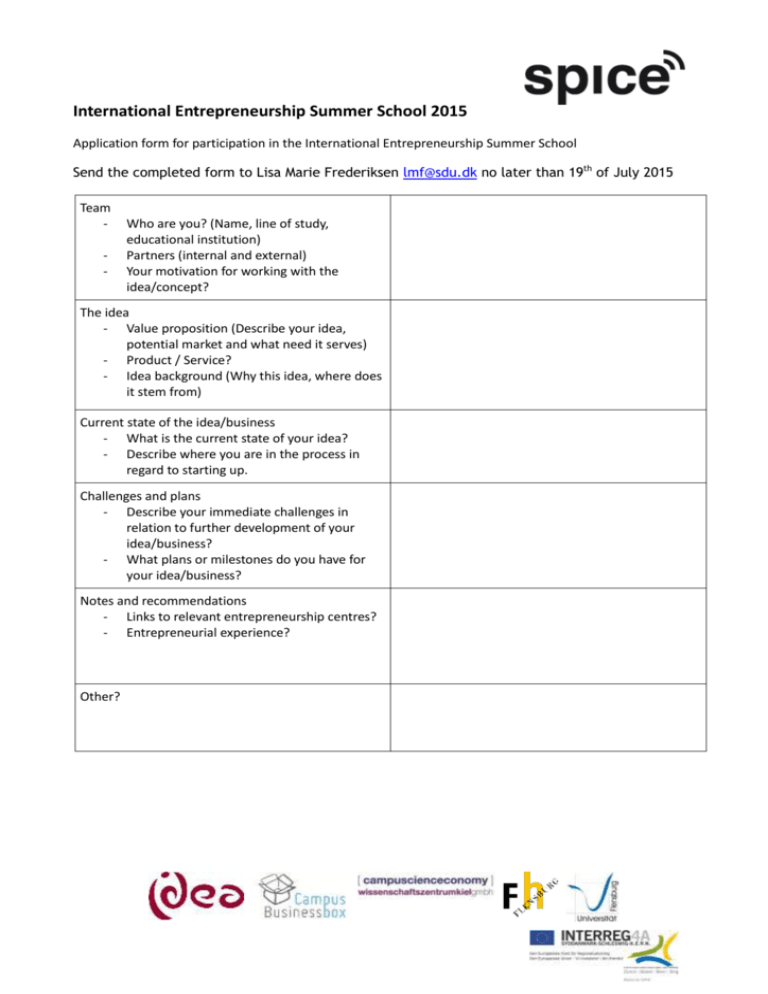 International Entrepreneurship Summer School 2015
Application form for participation in the International Entrepreneurship Summer School
Send the completed form to Lisa Marie Frederiksen lmf@sdu.dk no later than 19th of July 2015
Team
-
Who are you? (Name, line of study,
educational institution)
Partners (internal and external)
Your motivation for working with the
idea/concept?
The idea
- Value proposition (Describe your idea,
potential market and what need it serves)
- Product / Service?
- Idea background (Why this idea, where does
it stem from)
Current state of the idea/business
- What is the current state of your idea?
- Describe where you are in the process in
regard to starting up.
Challenges and plans
- Describe your immediate challenges in
relation to further development of your
idea/business?
- What plans or milestones do you have for
your idea/business?
Notes and recommendations
- Links to relevant entrepreneurship centres?
- Entrepreneurial experience?
Other?