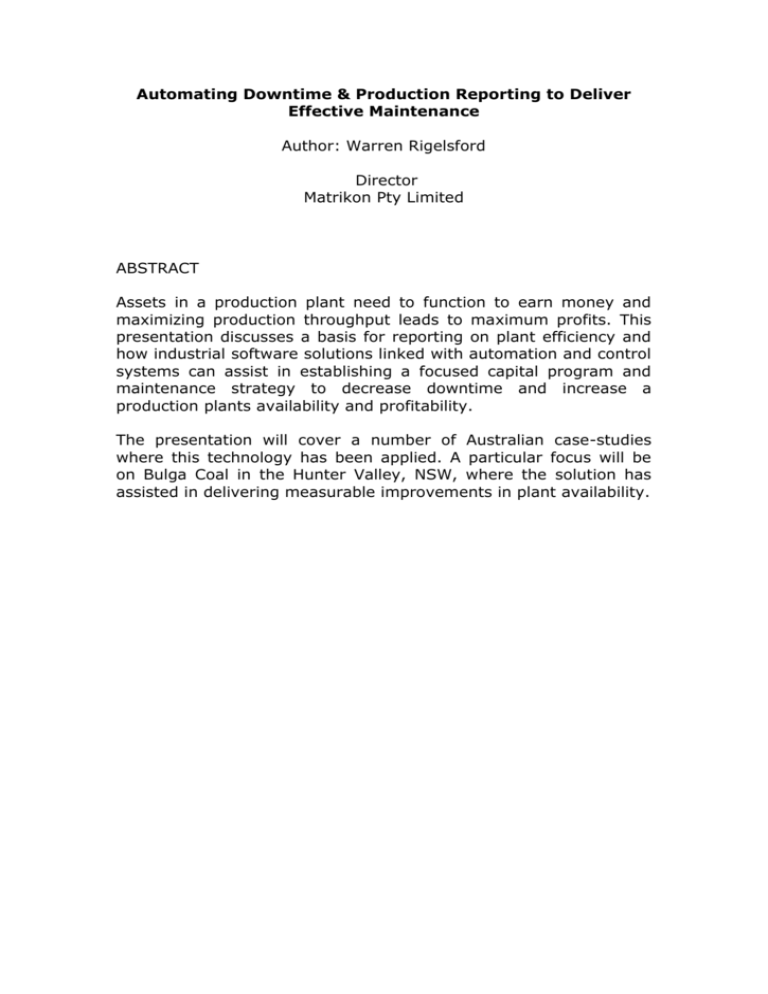 Automating Downtime & Production Reporting to Deliver
Effective Maintenance
Author: Warren Rigelsford
Director
Matrikon Pty Limited
ABSTRACT
Assets in a production plant need to function to earn money and
maximizing production throughput leads to maximum profits. This
presentation discusses a basis for reporting on plant efficiency and
how industrial software solutions linked with automation and control
systems can assist in establishing a focused capital program and
maintenance strategy to decrease downtime and increase a
production plants availability and profitability.
The presentation will cover a number of Australian case-studies
where this technology has been applied. A particular focus will be
on Bulga Coal in the Hunter Valley, NSW, where the solution has
assisted in delivering measurable improvements in plant availability.