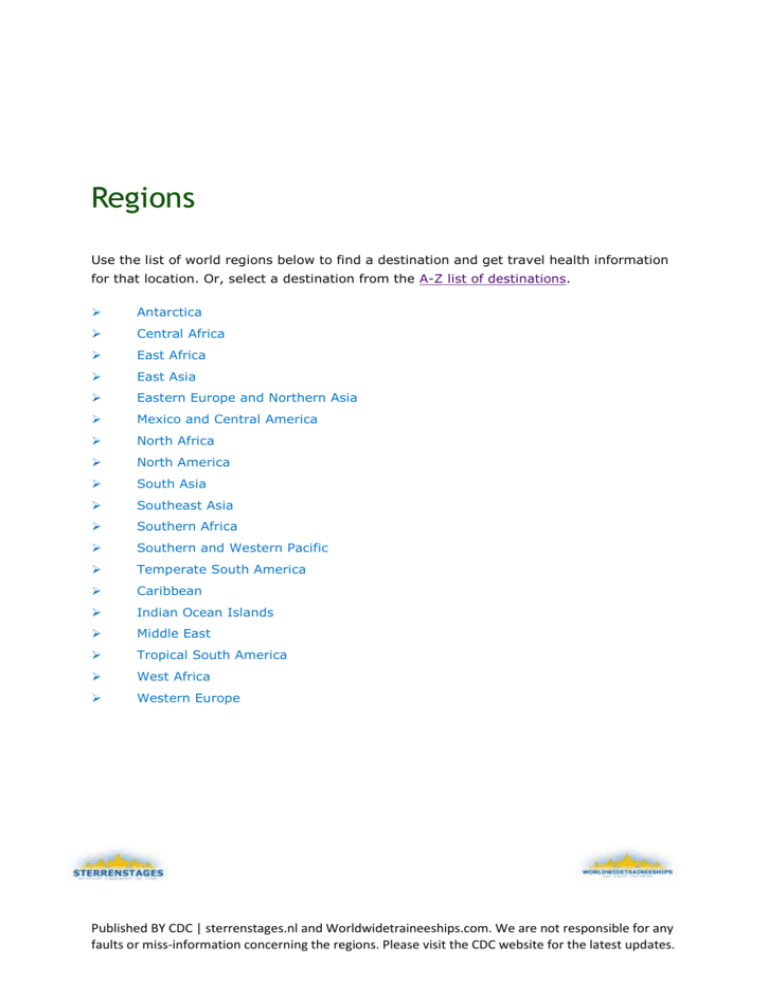 Regions
Use the list of world regions below to find a destination and get travel health information
for that location. Or, select a destination from the A-Z list of destinations.

Antarctica

Central Africa

East Africa

East Asia

Eastern Europe and Northern Asia

Mexico and Central America

North Africa

North America

South Asia

Southeast Asia

Southern Africa

Southern and Western Pacific

Temperate South America

Caribbean

Indian Ocean Islands

Middle East

Tropical South America

West Africa

Western Europe
Published BY CDC | sterrenstages.nl and Worldwidetraineeships.com. We are not responsible for any
faults or miss-information concerning the regions. Please visit the CDC website for the latest updates.