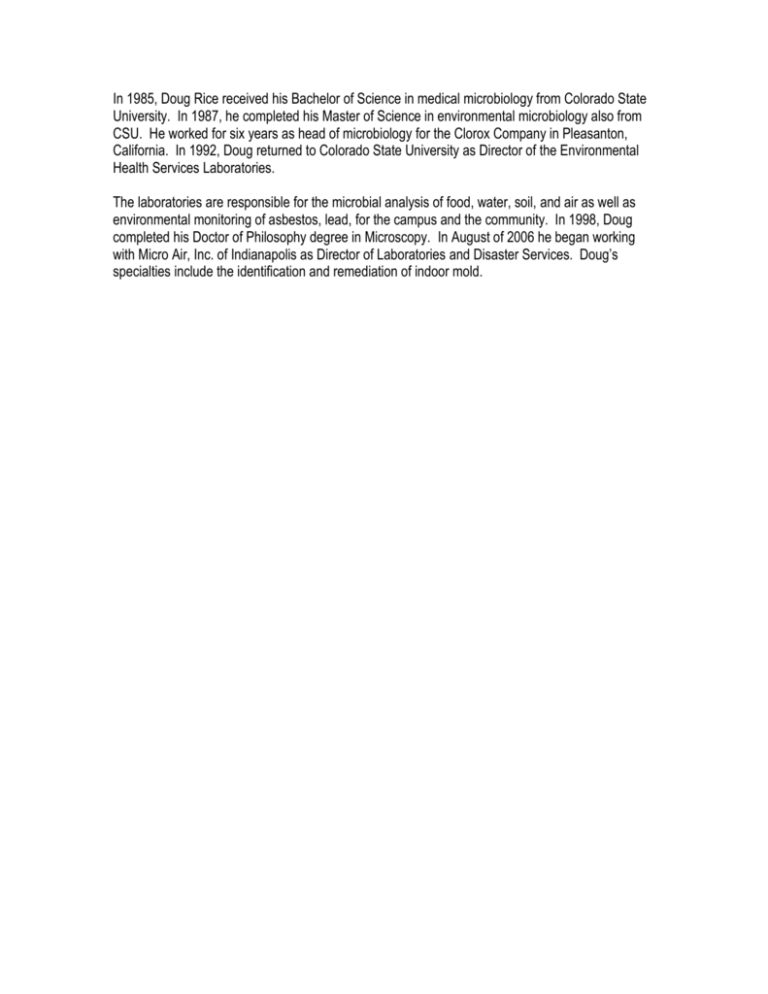 In 1985, Doug Rice received his Bachelor of Science in medical microbiology from Colorado State
University. In 1987, he completed his Master of Science in environmental microbiology also from
CSU. He worked for six years as head of microbiology for the Clorox Company in Pleasanton,
California. In 1992, Doug returned to Colorado State University as Director of the Environmental
Health Services Laboratories.
The laboratories are responsible for the microbial analysis of food, water, soil, and air as well as
environmental monitoring of asbestos, lead, for the campus and the community. In 1998, Doug
completed his Doctor of Philosophy degree in Microscopy. In August of 2006 he began working
with Micro Air, Inc. of Indianapolis as Director of Laboratories and Disaster Services. Doug's
specialties include the identification and remediation of indoor mold.